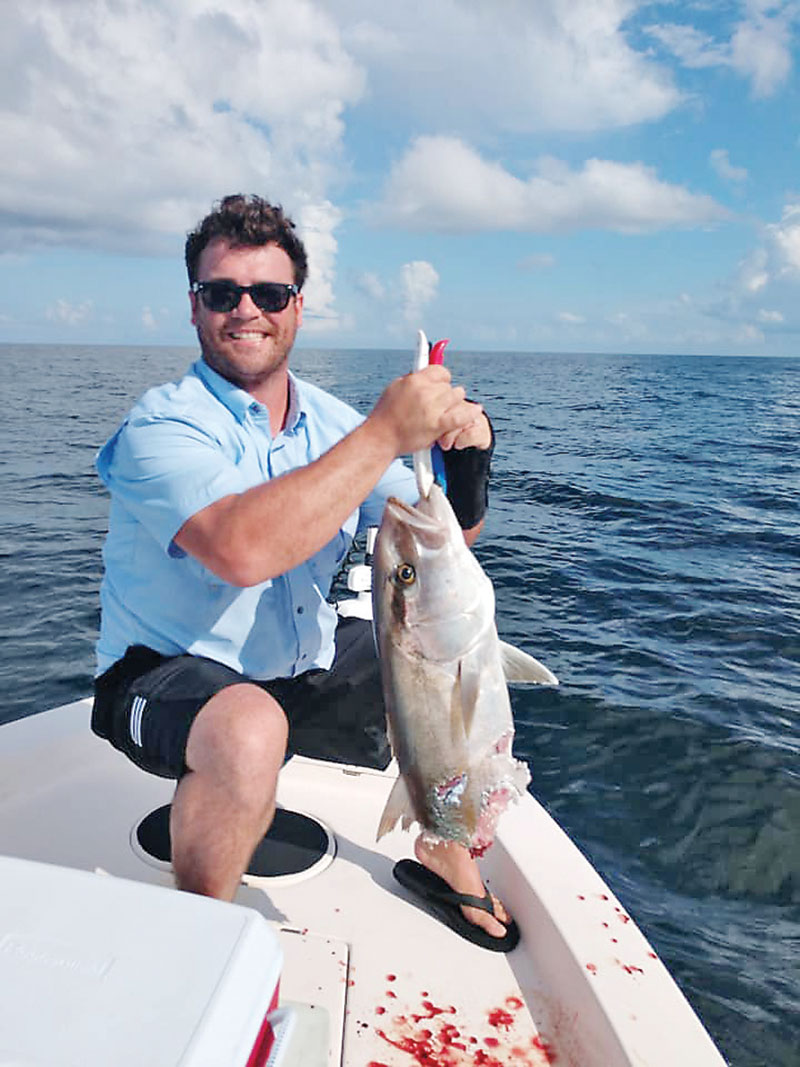 September kicks off my favorite time of year to go fishing! We'll start to get a few cooler days and nights, and fishing in general gets better and better as each day passes. There's just nothing better than waking up early on a Saturday morning, making a drift along a grass flat, and listening to the pre-game college football talk on the radio while casting a top-water lure.
Inshore: As we start to get a few cooler nights, the trout and redfish bite will start to get good on the grass flats. If you find schooling mullet, there are usually a few redfish and even a few trout mixed in with them. Try casting gold spoons or soft plastics around the tail end of the schools. The early mornings or late evenings are the best times to find the fish, especially on the flats. As the sun gets higher, move towards the bayous and try deeper water docks and bridge pilings by fishing live shrimp, menhaden, etc., on the bottom. One thing you always need to prepare for this time of year is running across a school of big jack crevalle; they'll feed on big schools of mullet. You'll know when you see it because it causes quite the disturbance in the water. Try throwing a top-water hard plastic lure at them and make sure you work it fast. The black snapper bite has been good all month and should continue to be good. Most people are catching them around the bridges and jetties toward the mouths of the passes. Get as close to the pilings as possible and use live shrimp with small #1 hooks and a split shot; fish for them almost the same way you'd fish for sheepshead in the winter.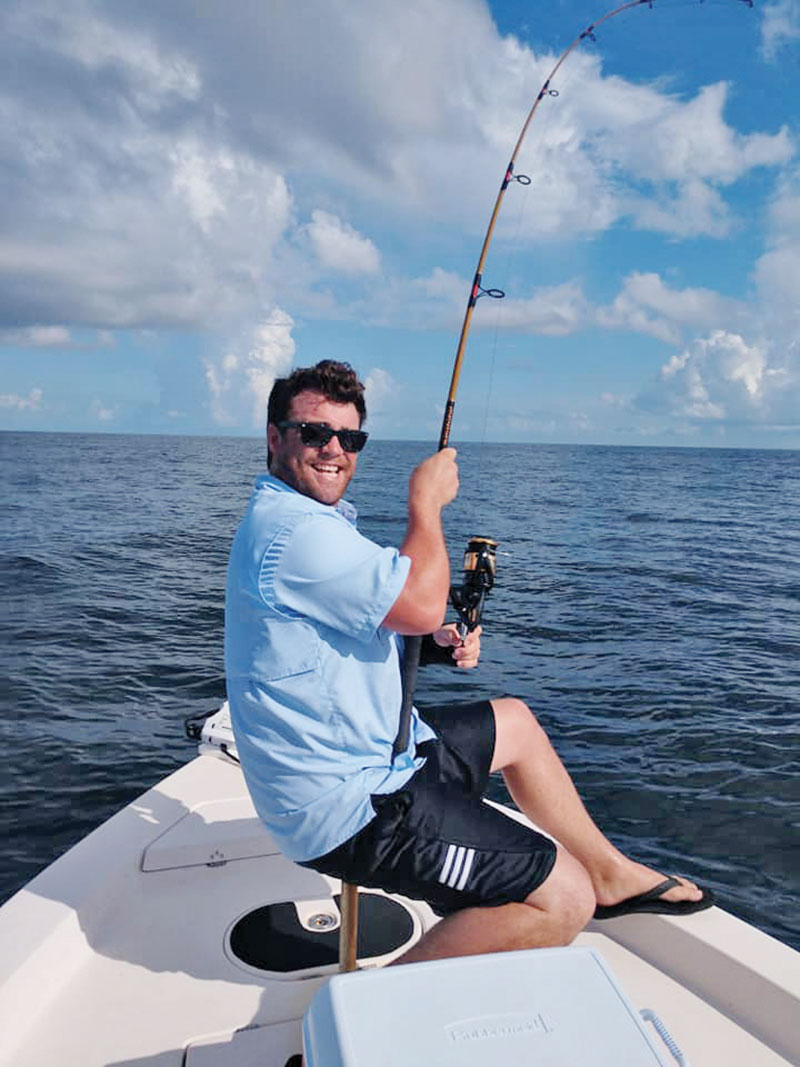 Offshore/Nearshore: The gulf has been a tough bite as of late but getting better every day. Bait has been tough to find and the fish are just not cooperating like they should. Hopefully this water will clean up and we'll start to get back to our normal style of fishing. A lot of people are running down the beach a few miles to find bait right now. If you go and the water is clean around the pass, then you'll have a good shot at finding them around the bars and buoys. But if the water is dirty when you get out, try running down and looking for them on top. The king mackerel bite has been pretty good this past month. Most people that are catching good numbers are running off towards the southwest edge, but you can still find fish in close. To make a day out of it, you'll need to get some baits down deeper to get more bites from kings and amberjack and having a down rigger is a big plus. On the inshore wrecks within 10 miles of the pass you'll find good numbers of amberjack. Most of them are just short of being keeper fish, but they're an absolute blast to catch on light tackle. If you get into a bunch of them, you can usually come up with a couple keeper-size fish. Try downsizing your tackle, using 50- to 60-lb fluorocarbon leader, and you'll get a lot more bites that way. The grouper bite has been decent, but should get better this month. Most people are fishing 180- to 250-feet of water to get into the good ones. So if you find a pretty day, try running off a little deeper than you normally would. Be prepared with bigger weights in case the current is strong. Not having a sufficient amount of weight to get the bait down where it needs to be is one of the biggest issues people run into, and it's an easy fix. Some of the best blue water fishing all year is in the month of September. Some of the best fishing is in shallower water around the Nipple and the Elbow. There weren't a ton of blackfin tuna seen, but that'll change soon. There was a ton of bait stacked in those areas, and a few whales were seen as well; this is always a great sign. When you think of September billfish you usually always think of white marlin, but the sailfish and blue marlin bite has been just as hot; numerous boats caught multiples of each. One of the best ways to target these fish is using a method that's been around forever and is starting to catch on up here in the panhandle, it's called dredging. People using dredges have seen their fish numbers almost double. You can rig artificial dredges which work very good, but for the ultimate teaser, a rigged mullet or ballyhoo dredge works wonders. They do cost a little more money to build and rig, but the bites make up for the cost. If you have any questions about it you can swing by the shop here and we can help you get rigged up with all the right dredge equipment and bait. It's the best month to fish light tackle as well. Use teasers in the 20- to 30-lb outfits, smaller baits, and go fishing.
If you have any questions regarding fishing, tackle, boats, marine supplies, Yamaha engines and service, etc., make sure and give us a call, or stop by and see us here at The Ships Chandler in Destin, FL. 850-837-9306, www.theshipschandler.com
CAPT. PETER WRIGHT, JR.
The Ships Chandler
646 E. Hwy 98
Destin, FL 32541
850-837-9306
www.theshipschandler.com