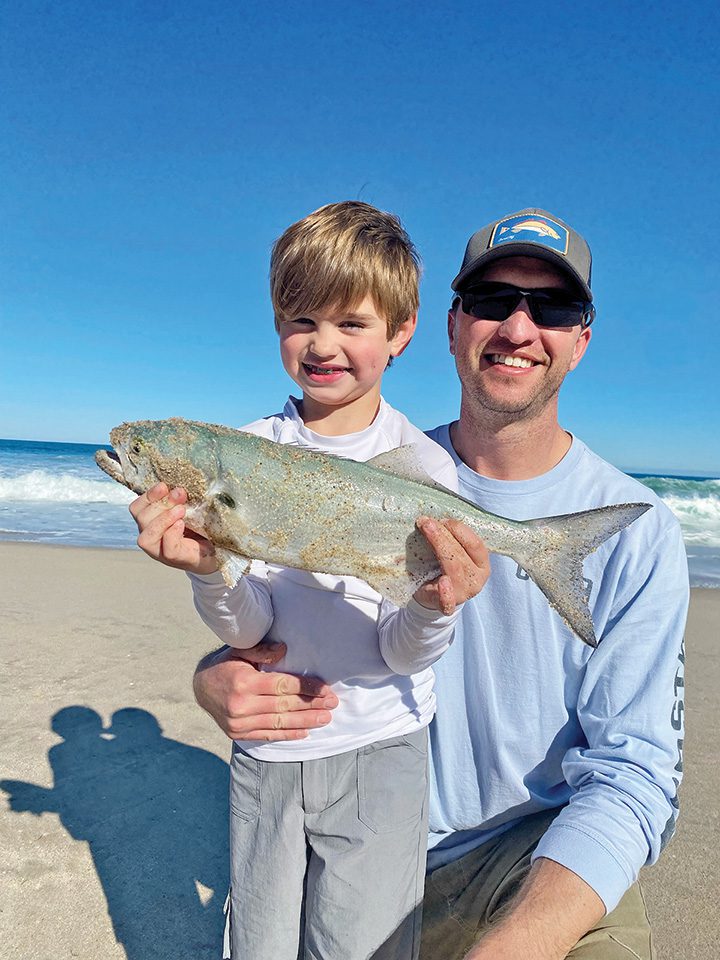 The month of March has traditionally held phenomenal surf fishing along the Space Coast. Ideal conditions of calm seas and clean water culminated in big catches of pompano, whiting and black drum during the months of January and February, so as long as water temperatures stay in the ideal range we should be in for a fantastic beach fishing month. The bluefish bonanza along Brevard County beaches should persist well into March and April.
With that being said, the big catches of pompano will continue to be the talk of the town. Guided beach fishing excursions provided clients with delicious catches of pompano and whiting in February and I look forward to continue that momentum into March. Southern beaches provided the best bite for pompano during the flurry of fish that came through, albeit most anglers "followed the bite" as word spread at bait shops, forums and by word of mouth.
Knowing this you could easily find the crowd and past bite, but not necessarily an indication of staying with the fish. As the fish moved around, those who could stay on the bite proved to have more consistent fortunes. Pompano rigs with floats were the ticket and, per usual, Fishbites in the crab and clam flavor tipped with shrimp, sand fleas and clam performed well.
Finally the whiting showed up in decent numbers which hasn't been the case up to this point in the season. A welcomed sigh of relief for any experienced or inexperienced surf fishing angler. Whiting are a fairly easy species to target and catch and generally aren't far from shore. So for those that aren't equipped with long casting rods, whiting provide a great opportunity for table-fare fish. I personally love eating whiting and every one I catch symbolizes a fresh fish taco.
Guided shark fishing charters will be another big hit item into the spring months of March and April. This is when we see a migration of blacktip and spinner sharks that make for a memorable catch with their fierce ability to pull hard and jump erratically. As a reminder, make sure to know all surf fishing rules and regulations and practice safe handling and release techniques on these apex predators.
Enjoy the spring fever and hit the sand as surf fishing opportunities abound. And you can always contact us to acquire recommendations on surf fishing gear and tactics. We love to support our local surf fishing community.
Capt. Lukas Brickweg
Cocoa Beach Surf Fishing Charters
cocoabeachsurffishingcharters.com
(321) 205-4672