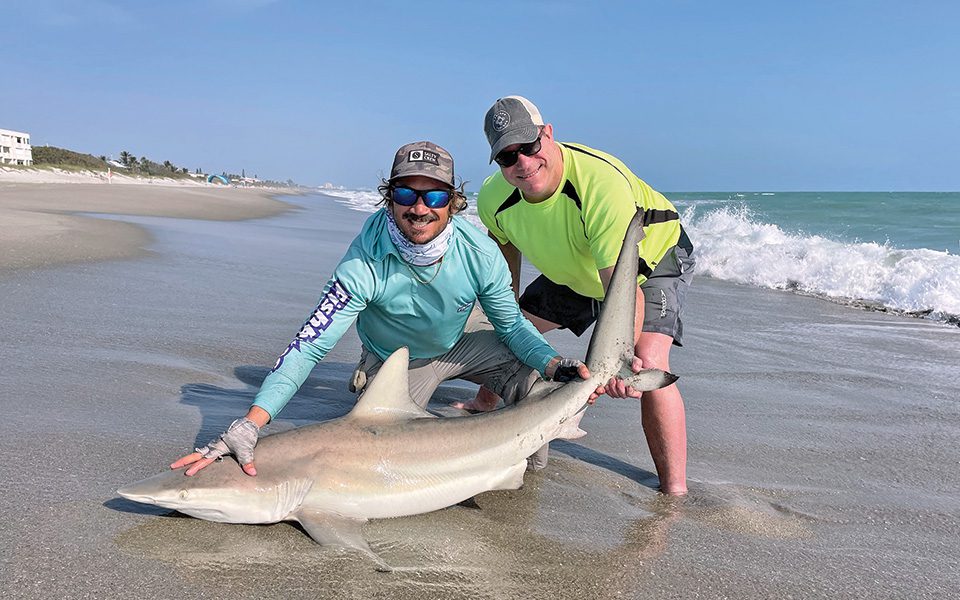 Surf fishing the Space Coast will bring its share of challenges in the month of May. Traditionally this time of year brings good fortune as a transitional month. Surf fishing anglers would expect to catch pompano, whiting, snook and flounder. Needless to say, this year will be all but pleasant.
Why am I expecting it to be so challenging for surf fishing anglers in Brevard County? First off, we have the largest concentration of seaweed in history headed this way. Furthermore, the state continues to dump dirt from the interior of state which is causing the water quality to degrade. These two factors contributing to an already haphazard sand flea situation looks to culminate with difficult fishing conditions. With that being said, there's opportunities for those with persistence and patience, but things won't be easy in May—or for the foreseeable future.
To summarize and lead into May, we can first go over April's surf fishing report. The surf fishing during the month of April turned out to be very inconsistent for Brevard County anglers. Large whiting, which are typical this time of year, were few and far between, although they did show up in spurts. Pompano were being caught north and south of us with very few caught with any consistency on local beaches. Finally, bluefish, sharks and catfish were just about the only fish one could rely on during April's surf fishing.
It's not all doom and gloom for those looking to hit the surf for fishing fortune. Flounder will be on the top of some shore-bound angler's priority lists. Fish the first and second trough with swim baits, jigs and diving plugs. Work the shoreline with long casts at 45 degrees to maintain the lure's presentation in the strike zone the longest. In addition to lures, live mullet or shrimp rigged on a jig head or fish finder rig will be an effective method of targeting flounder and snook.
Lastly, shark fishing charters were red hot in April. Thankfully these apex predators held up to the challenging conditions and provided epic battles that had our anglers rejoicing. We're looking at the shore bound shark fishing charters to continue the hot bite into May and beyond. Fresh cut bait rigged on a steel leader with a 12/0 circle hook is the rig of choice.
As mentioned prior, make sure to have your Florida shore fishing shark permit active for taking place in this fishery. There's nothing quite like a giant blacktip shark screaming across the surface of the ocean and throwing in massive jumps and twists. For this reason we recommend booking the shark fishing combo when contacting us for a spring or summer surf fishing trip.
All in all, it should be a challenging, yet rewarding task for those who choose to take on the surf fishing in May. Feel free to contact us with any questions at www.cocoabeachsurffishingcharters.com or at (321) 205-4672.
Capt. Lukas Brickweg
Cocoa Beach Surf Fishing Charters
cocoabeachsurffishingcharters.com
(321) 205-4672