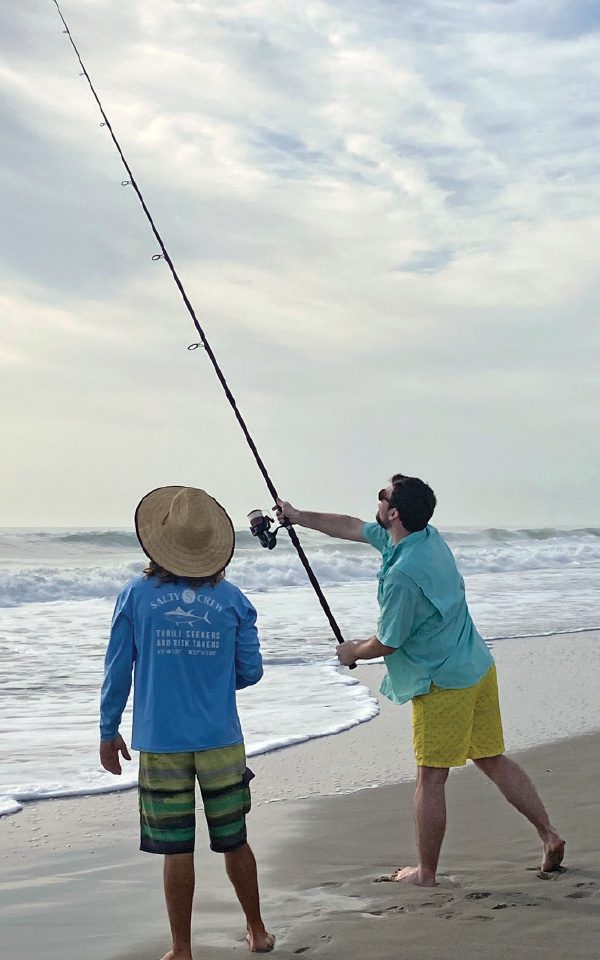 Space Coast fishing looks to deliver mixed results for surf fishing anglers in November. With a plethora of species on tap it's no wonder; there's no telling what each day may hold. Everything from jack crevalle, ladyfish, bluefish, pompano, catfish, black drum, margates, tarpon and sharks can be expected.
It's the water clarity that holds the key for what probability any given species bites. Look for water conditions that hold green and blue shades for best results. This, in turn, increases the chances for sight feeding fish like ladyfish, bluefish, pompano and jack crevalle. But the windows may be short lived with each shift in the wind direction combined with sea conditions. We've also begun to see seaweed inundate certain beaches which makes the challenges of sustaining prime soaking time for target species.
Targeting tactics for the above mentioned fish vary considerably. For the most universal approach to acquire a wide range of species the standard pompano rig remains the go-to surf fishing rig. Pompano rigs baited with Fishbites combined with peeled shrimp, sand fleas and clam strips have provided steady action. Everything from pompano, jack crevalle, bluefish, ladyfish and black drum can be expected catches when employing this beach fishing setup.
Surf fishing anglers targeting big game species such as tarpon, snook and sharks require an entirely different approach. Big baits rigged live or dead will entice these predatory species to bite. Fish finder rigs or knocker rigs with a 4/0-7/0 circle hook and worked in the first or second trough will provide best results. In addition, I always recommend casting a swim bait or plug while the bigger live or dead baits soak. Doing so ensures your covering all the bases.
Looking forward to the following weeks, we see changes on the horizon and is the time of year when one can expect larger numbers of surf fisherman all in pursuit of the prized pompano. Cooling temperatures will cause the waters to shift from summer/early fall conditions to winter surf fisheries, meaning the much anticipated winter pompano run as well as schools of bluefish and whiting will start to appear. Keep your eye on the ocean temperatures as each cold front will shift the fishery.
Capt. Lukas Brickweg
Cocoa Beach Surf Fishing Charters
cocoabeachsurffishingcharters.com
(321) 205-4672