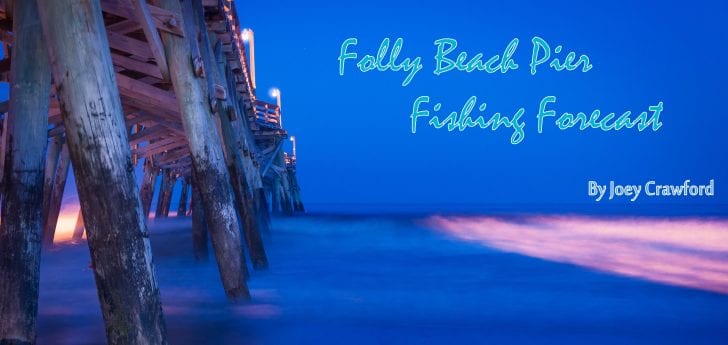 December's weather was cool this year with a mix of wind, rain and sun.   We anticipate January to be more consistent with crisp, sunny winter days that provide more calm fishable waters. With that being said, this is an excellent time of year for sheepshead fishing, so round up the crew and come relax under the Folly sunshine with family and friends.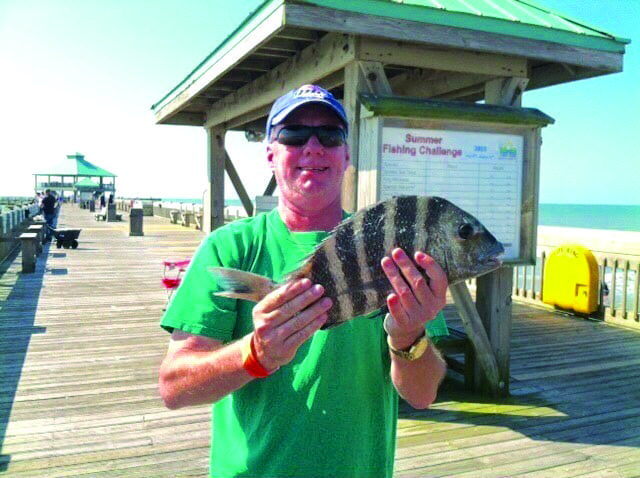 Sheepshead is one of the more finicky, yet interesting species of fish. They look similar to black drum with a gray hue and black stripes but have key dorsal and fin features that set them apart. Sheepshead feed on crustaceans and bivalves off of the pier pilings using their human-like teeth. If the water is clear enough, you can spot sheepshead going from piling to piling looking for a tasty barnacle or crab. In addition, they prefer the calm seas, as it is easier for them to feed. When targeting sheepshead, fiddlers and clams are popular baits to use. As always, be sure to follow the guidelines set by the South Carolina Department of Natural Resources (SCDNR) requiring a sheepshead to be 14 inches or more in total length
As always, catch and release according to SCDNR rules.
Joey Crawford
Folly Beach Fishing Pier
For more information visit www.CharlestonCountyParks.com
You may also enjoy reading Winter Sheepshead By Jiggin Jerry