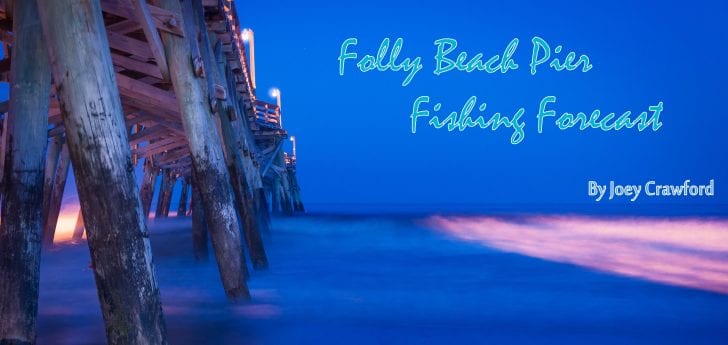 Nor'easter after nor'easter made spring look like winter break. But have no fear, because summer is here!
June proved to be one of the best months for pier fishing and we're ready to see what July has in store for us. The shallow surf brought 4+ pound black drum, sheepshead, and plenty of whiting.
Moving to the deeper end of the pier we saw lots of bluefish, pompano, and large Spanish mackerel over the 5 pound range. There were even a few king mackerel hits but none landed yet.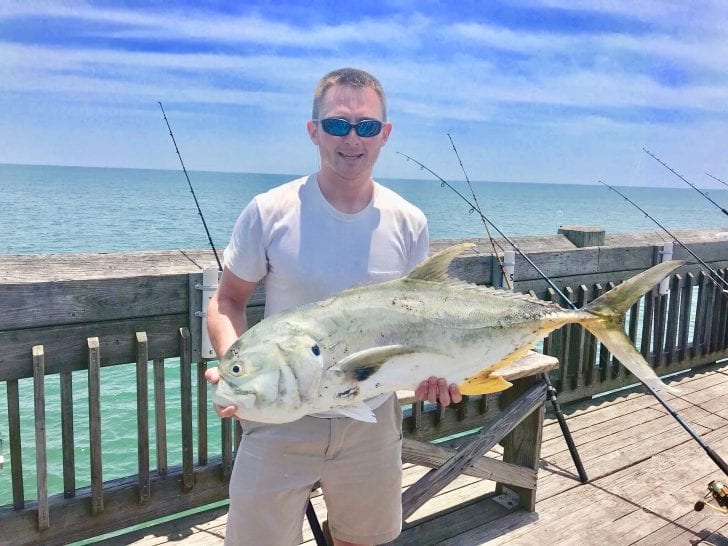 However, out of all the species caught, the most rare and impressive we've seen so far this year was 25 pound Jack Crevalle.
Jacks are a gamefish found off the entire Atlantic coasts including North and South America, Europe, and Africa.
They're a tropical looking predatory fish with long dorsal and tail fins and have a vibrant yellow throughout their body. They prefer the calm, warmer summer waters and when the bait fish are abundant there's a chance the Jacks are feeding nearby.
The 25-pounder pictured here was caught using a live bait on a trolley rig set up. There's no SCDNR size limit other than no more than 20 per person per day in combination with all other snapper and grouper species.
We're taking July off for the fishing tournaments but they'll be back August 11 from 6am-2pm.  As always you can weigh any fish you catch off the pier for our Monthly Fishing Challenge.
The best three of each month will win you a t-shirt and prizes from our sponsors.
In addition, if you're in the mood to dance the night away on the end of the pier, join us July 6 for shagging at the Moonlight Mixer from 7pm-11pm. Thanks and Happy Fishing ya'll!
Joey Crawford
Folly Beach Pier
jcrawford@ccprc.com
For more information visit