Soon after my neighbor Aaron Fahnestock moved into our community, he told me about the many big shoal bass he catches on the Flint River. His stories were a bit suspect to me at the time because I didn't yet know him well. Tales of 50-plus shoal bass in one day with several over 5 pounds was just a bit hard to buy at the time. As our friendship developed he proved to be a reliable source so I took him up on his offer to go after them.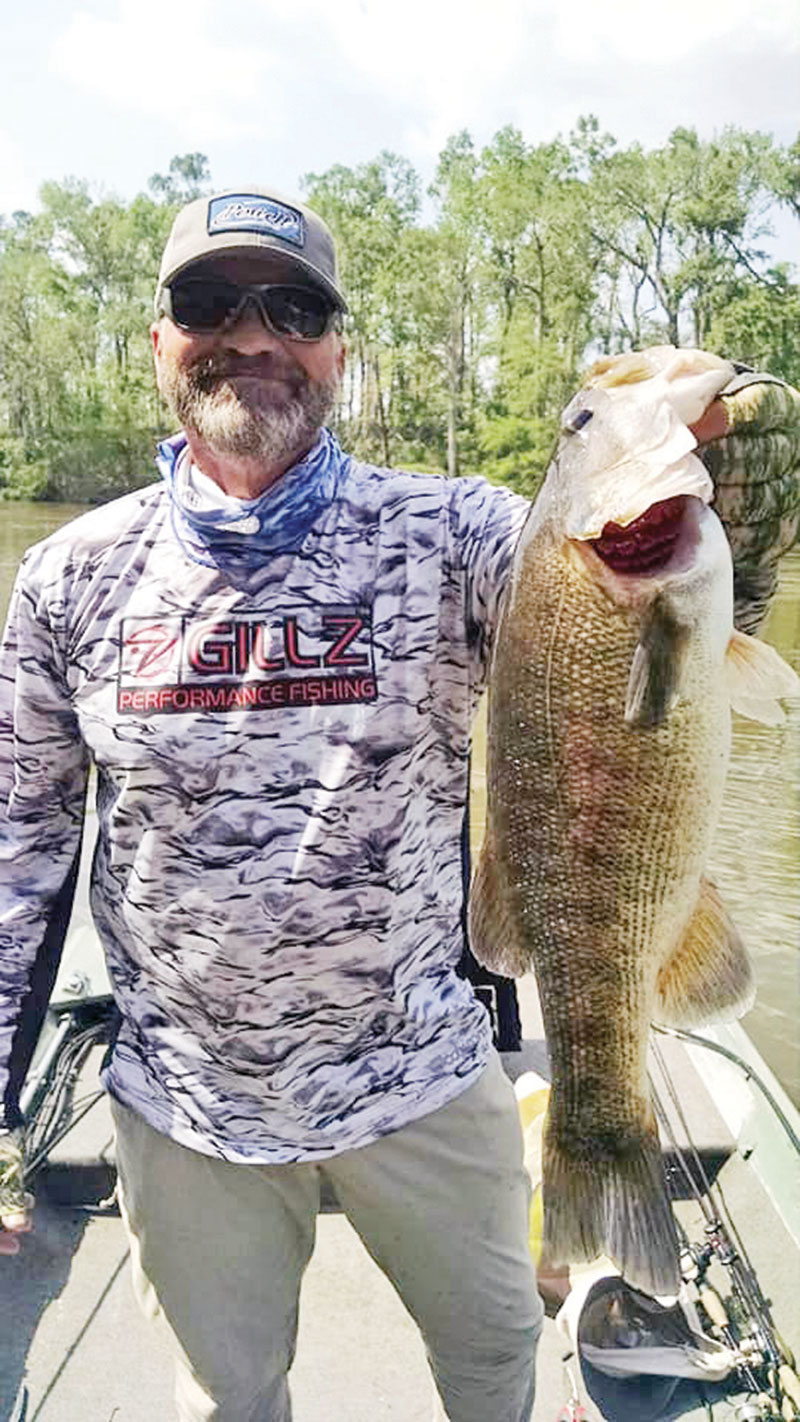 According to Aaron the conditions had to be just right for the excursion he was planning for us. The river level, water clarity and temperature all had to line up just perfect to make this quest for spawning shoal bass a success. Still a bit skeptical we made the 2 hour drive up into Georgia to fish a single 100 yard stretch of river for what he described to be the shoal bass haven.
On the day we launched his little jet driven boat I couldn't help but be amazed by the surrounding beauty of this stretch of river, north of Bainbridge, GA. I still found it hard to believe that we'd only be fishing in one spot on this river…everywhere I looked seemed like it would harbor these bass.
The magic spot didn't disappoint. We boated about 40 shoalies that day and all but a few of them were caught there. The bass were spawning on a rocky flat that had a slight current break ahead of it and some trees hanging over the bank; this was the perfect situation. The techniques that worked for us that day included medium diving crankbaits, weightless jerkbaits, shakey head worms and jigs.
When the spawn is over on this stretch of river, the shoal bass will again scatter about and reside in areas that provide cover, current breaks and forage. This will make finding them a challenge on some days, but I look forward to making another trip there this summer to try my luck with my favorite top-water bait for rivers, the Bagley Bang-O-Lure. Even if we only catch a fraction of what this trip offered, it will be worth it. These fish are without a doubt one of the hardest pulling, acrobatic aggressive bass I've ever encountered and I can't wait to do it again!
~ Capt. Randy "C-note" Cnota