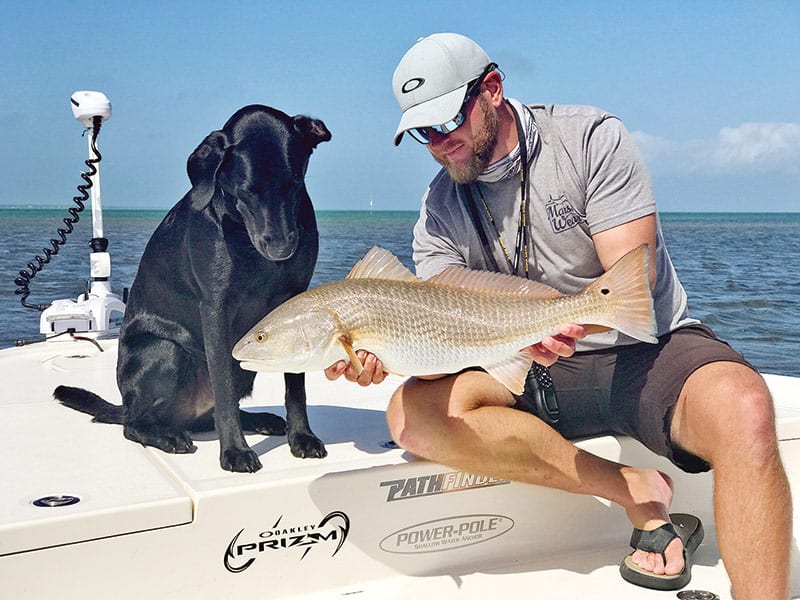 April fishing is normally one of the best months for our area. Everything, from the beaches to the bays, is alive with bait and predators chasing them. Many species including trout, redfish, pompano, cobia, and mackerel are usually showing up in large numbers this time of year.
Trout and redfish on the flats around St. Joe bay will be congregated around the large schools of bait such as pilchards and pinfish. Net these baitfish and float them underneath a cork with a 20 lb. test mono leader 20- to 24-inches long, and a 2/0 VMC circle hook. Fish them anywhere in 3-6 feet of water over the grass flats near the large schools of bait.
Pompano, cobia and mackerel will be cruising along the beaches. Pompano are in the troughs closest to the beach in 2- to 4-feet of water. Small live shrimp on the bottom and/or pomp jigs in orange and pink, work well. Mackerel and cobia will be outside or along the second sandbar. Slow trolling mackerel rigs for Spanish while keeping an eye out for migrating cobia is always a good technique.
CAPT. JORDAN TODD
Saltwater Obsessions
850-227-6550