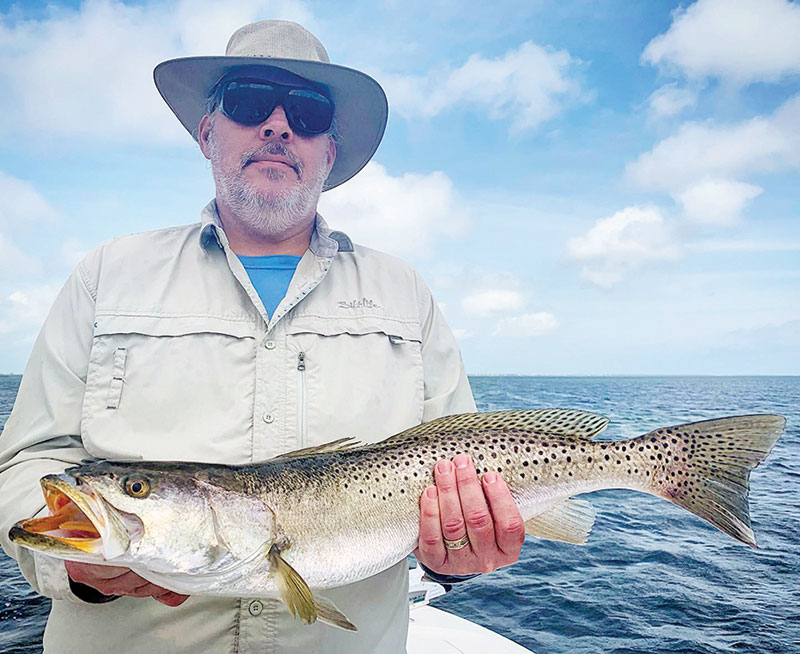 June fishing is the start of summer time patterns. Water temps are higher and oxygen levels are lower, so the name of the game is live bait. Get out as early as possible to beat the heat and cast-net a bait well full of pilchards or small pinfish, and you'll be set.
Early mornings I like to float a live pilchard under a cork in about 2-3 feet of water. Fish will be up shallower early. Use a 2/0 VMC circle hook with a 15- to 20-inch fluorocarbon leader under a popping cork. Look for spotty grass and sand bottom with lots of bait around the surface and the trout and redfish should be close by.
As the day goes on and temps rise, move out to the grass flat edges in 4- to 6-feet of water and begin free lining live baits or use a Carolina-rig and fish on the bottom using a ¼ ounce egg sinker, 2/0 circle hook and 20 pound mono leader.
Remember to practice conservation as often as possible for the larger game fish this time of year, especially speckled trout. This is the time of year they will be spawning and those big 23" and bigger egg baring females should be released to spawn out and continue
to replenish our waters.
CAPT. JORDAN TODD
Saltwater Obsessions
850-227-6550