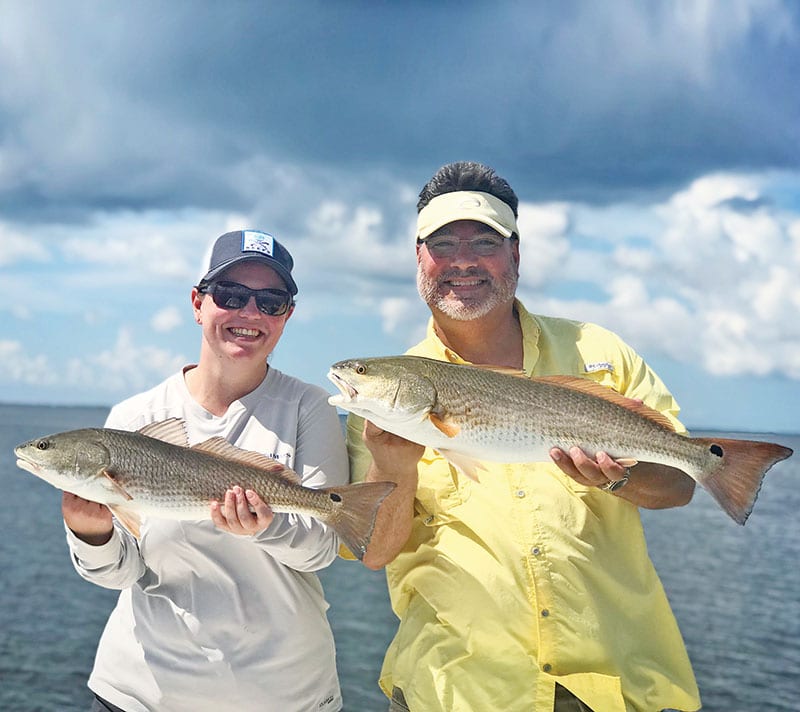 October October, the time we all wait for around here! Days are getting shorter and water temps are cooling down, but the fishing is heating up.
Redfish, trout and flounder all begin their fall schooling patterns around this time and once you find an area where they are congregating it can make for some fun days on the water. There is still plenty of live bait in the bay and most of the predators will be gorging themselves before they move out.
Focus on the grass flats where you see large concentrations of bait in 2-4 feet of water. Top-water plugs like the Rapala Skitterwalk work very well during this time to catch and locate schools of redfish. You'll also want to use a ½ oz. Johnson gold spoon and 4- to 5-inch jerk baits both hard and soft plastic like the Rapala Twitchin Mullet and Slayer Inc Paddlers.
I prefer to focus on the falling tide but fishing this time of year can be good all day. Live baits fished under corks with an 18- to 24-inch leader and 2/0 circle hook is also a fun and great way to get bites.
CAPT. JORDAN TODD
Saltwater Obsessions
850-227-6550