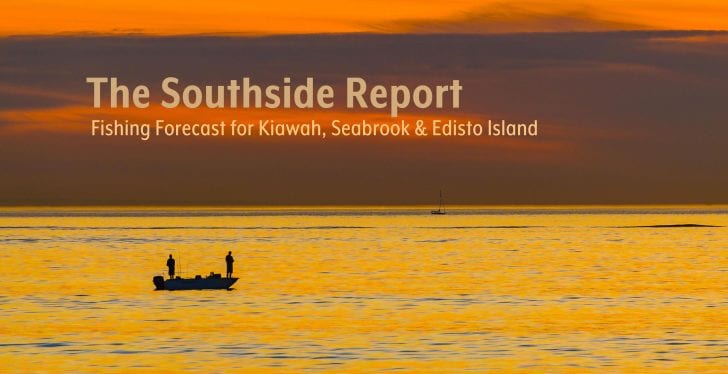 December is here and it has turned into winter overnight. With temperatures changing from 75 to 45 in a short time period it has cooled the crowds on the water as well.
The bite is still going strong with the trout and redfish and the sheepshead bite has really picked up inshore.
The water clarity has improved with the cooler temps and changing the color patterns has worked wonders on the schooling speckled trout.
The trout have been hanging around ledges near creek mouths and flats and have been bunched up in good numbers.
A slower retrieve and changing color pattern to some duller less flashy baits like : white, black and clear with flake has boosted the number of trout bites with the clear water.
The redfish groups are starting to school up and moving onto the shallow flats for warmth and protection from dolphins.
The redfish are still feeding aggressive trying to pack on some weight for winter, bait such as fresh cut mullet and blue crab has been working best.
We have had some good days throwing top water lures and scented jerk baits as well.
The biggest change over the last month has been the amount of sheepshead that we have been catching while targeting redfish around structure, mostly on blue crab and shrimp.
If targeting sheepshead I would recommend using a shorter Carolina rig with #1 or 2 Owner Mosquito hook and using fiddler crabs for bait, and using blue crab and live shrimp to get some of the larger fish.
With the water temperatures dropping into the low 60's most of seasonal species have started moving South and offshore to warmer waters.
Species such as: sharks, tarpon, jacks , and mackerel. Out at the reef we have been doing well with the bull redfish, schooling bluefish and tons of weakfish, mostly with live and or dead bait bottom fishing.
Hard jigs and soft plastics have been outfitting bait when the blues and weakfish are schooling. Get out on the water and enjoy the outdoors without the warmer water crowds.
Give us a call at 843-693-2460 or look us up on the web at www.affinitycharters.com
One of our captains can help get you out for an enjoyable day on the water.
Tight lines and remember take a kid fishing.
Captain John Ward / Affinity Charters
You may also enjoy reading Which Bait Do I Need?