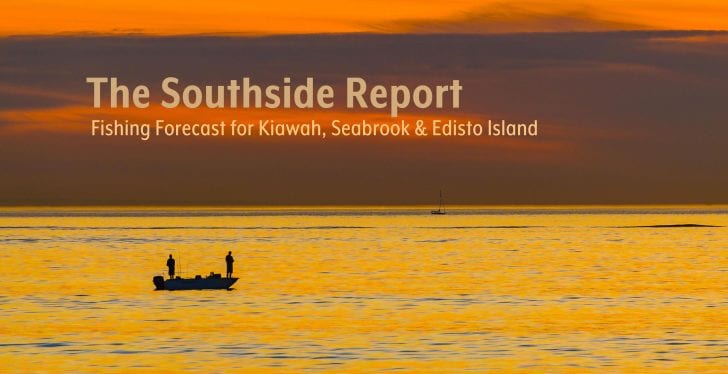 November is here and the water temperature has hit the magic number of 68, and it has the fish fired up.
Most of our inshore species are piling on valuable calories to be able to make it through the winter.
The speckled trout are being found in larger schools on points, ledges and creek mouths.
The bite has been exceptional on cleaner water days.
The bull redfish bite has been good on and around ledges in the river and inlet
We have been having best luck 2 hours within high tide, and mostly throwing soft plastics on 1/4 jig heads, also live bait under popping corks.
The bull redfish bite has been good on and around ledges in the river and inlet.
They have been stacked up just outside the breakers along the front beach.
Best techniques have been cut bait ( crab, mullet, menhaden ) on a Carolina rig.
The bull red should stick around till the end of November before heading offshore to spawn.
The smaller redfish ( 1-15 pounds) are starting to group up in larger schools preparing for the winter.
With the fall bite being so good, there is one sad note and that is the tarpon, sharks, and jacks are slowly moving south to warmer waters following the mullet run.
The bite around the nearshore reefs has been good producing some serious number of fish.
The weakfish, ladyfish, flounder and bluefish have been stacked up on the edge of the structure.
They have been biting well on jigs, sort plastics and live baits on a Carolina rigs.
With the cooler water temperatures the water clarity has been good, even around the larger tides.
With the time change it is getting dark earlier and not leaving much of an after work window to fish before it gets dark.
The fish are jumping in the boat
With the bite being so good right now even if you only have a small window to fish hop on it, because the fish are jumping in the boat.
Give us a call at 843-693-2460 or look us up on the web at www.affinitycharters.com
One of our captains can help get you out for an enjoyable day on the water.
Tight lines and remember take a kid fishing.
Captain John Ward / Affinity Charters
You may also enjoy reading Which Bait Do I Need?