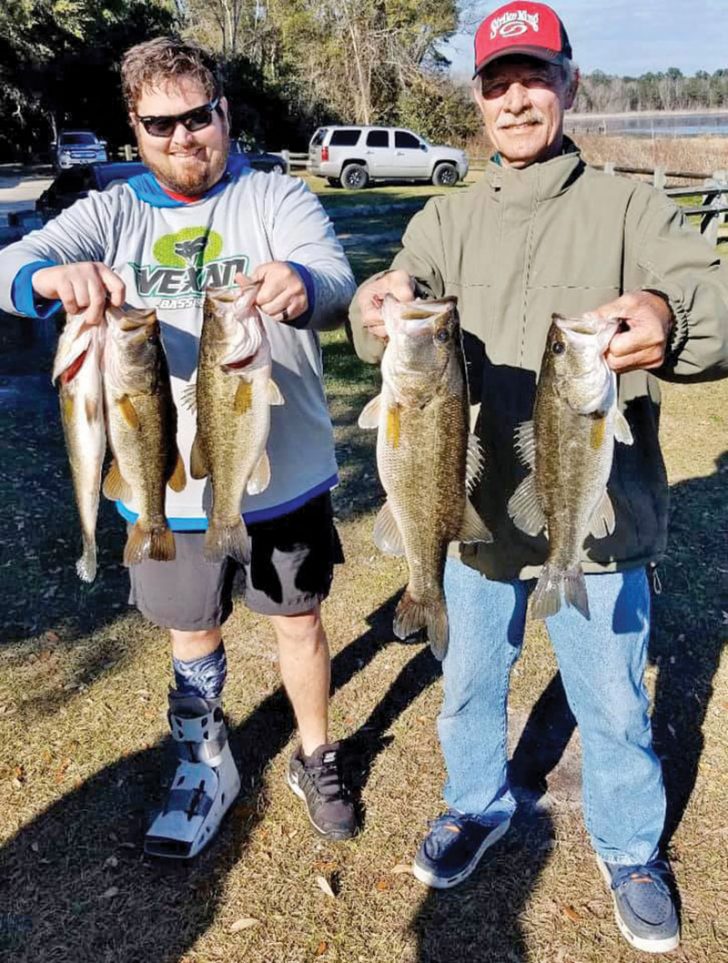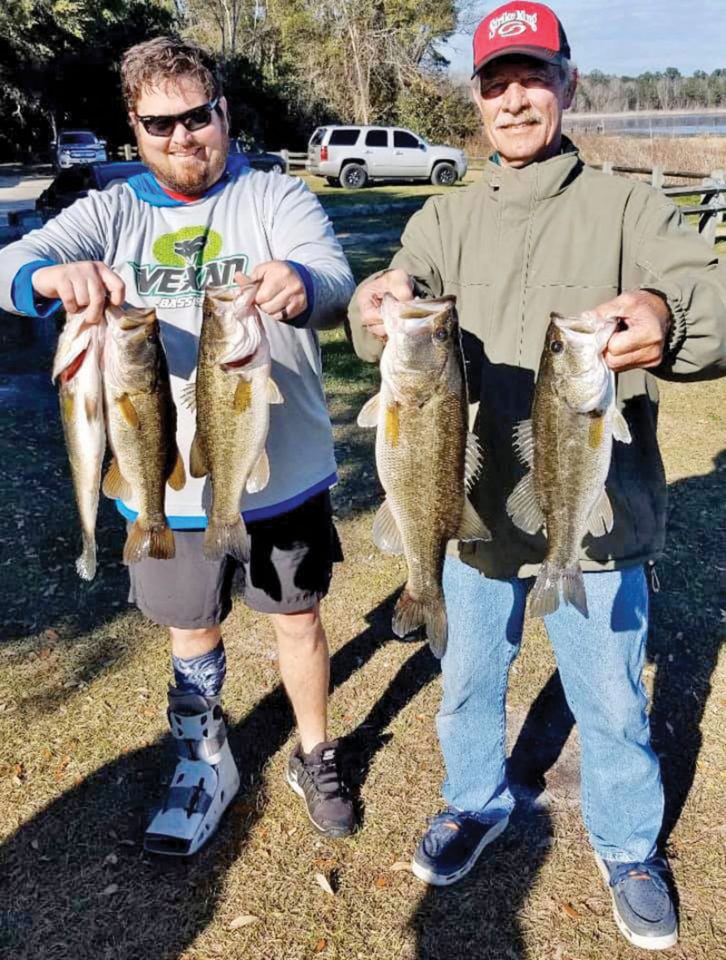 With several weeks of warm weather and the full moon on its way, many bass begin their annual spawn. Many sandy areas around the lake have plenty of fish cruising through looking to stop and spawn. Sight fishing has been awesome and will continue to get better as water temperatures warm into the 60's. If you're not a sight fisherman, no worries; there are many other ways to target big stringers of bass in March. Cool mornings often dictate using a suspending jerkbait, such as a Yo-zuri Crystal Minnow. If the day stays cooler and the north wind blows, try a Yo-zuri Rattlin' Vibe fished near and around deeper spawning areas. If you love to throw soft plastics, you can blind cast a Carolina-rigged lizard or big worm to lily pads and docks that have sand close by.
Lake Jackson is well known for trophy size bass, and March is one of the best months to catch one. Anglers from all over the world have come to try their luck at the all elusive double-digit beauty.
If you fish on any public body of water, have a valid fishing license. Most importantly because it's the law, but also, the Florida Trophy Catch program will actually reward you for your submission if you happen to catch a bass over 8lbs. This program is a partnership between the FWC, anglers and fishing industry leaders, such as Bass Pro Shops, that rewards the catch, documentation and release of qualifying largemouth bass. To be eligible for prizes, anglers must submit photo or video evidence showing the entire fish and its weight on a scale. before releasing it back into the water. FWC biologists use this citizen-science data for bass research to make informed decisions on management of Florida's bass fisheries and to promote the catch and release of trophy bass.
Since its inception in 2012, Trophy Catch has approved over 9,000 photo submissions of largemouth bass over 8 pounds that have been caught, documented and released in Florida waters. There is no other program like this anywhere and it could not have been possible without Bass Pro Shops and all of our partners who are committed to the conservation of Florida's trophy bass fishery for our more than 1.2 million freshwater anglers here in the Fishing Capital of the World.
For more information about the TrophyCatch program got to www.myfwc.com or email Laura Rambo at Laura.Rambo@MyFWC.com.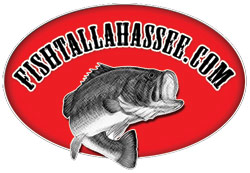 JR MUNDINGER
(850) 296-4071
www.fishtallahassee.com
fishtallahassee@yahoo.com