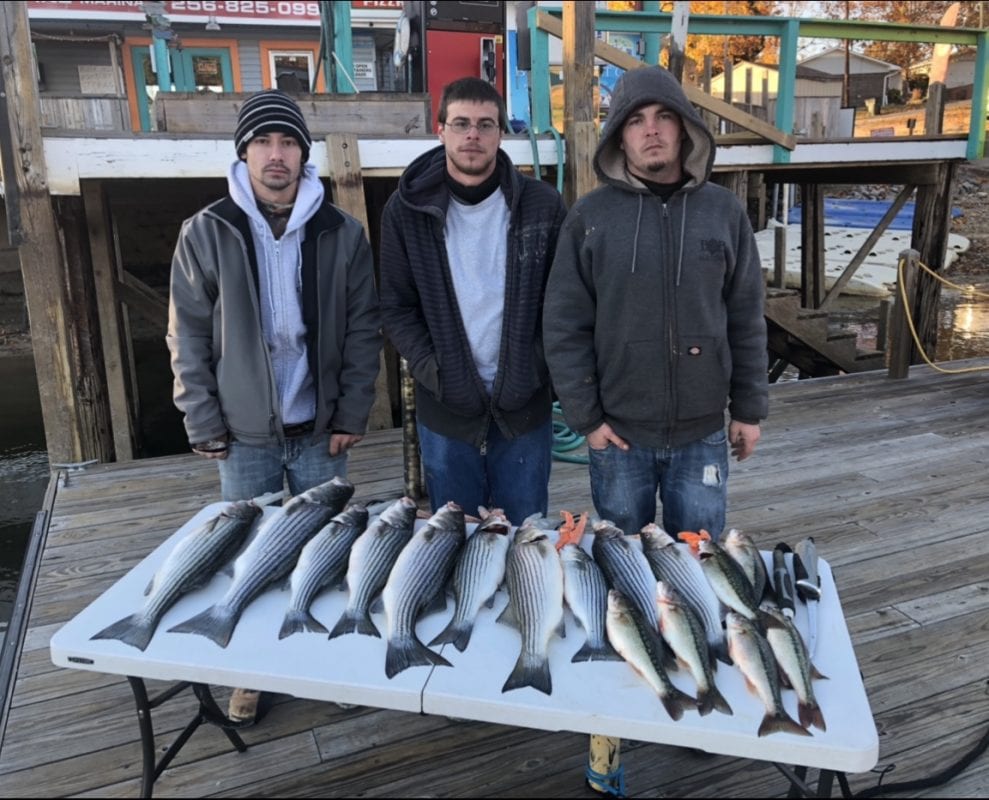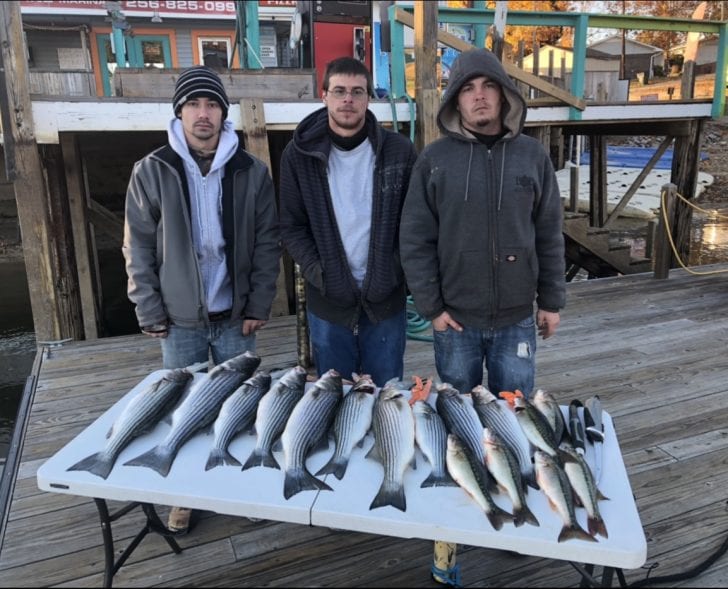 487.00 (As of 10/10/19 )
Clear to very clear clarity
80 degree surface temp ( 10/10/19 )
My guess by the time your reading this we are at or close to winter pool levels of 484.00 and surface temps of 70 degrees + or – .
The below pictures are just a couple of examples from 2018 November trips. November of 2019 should only be as good in numbers but extremely larger in size. This month you need to look for large schools of stripers and bass in and around major creek channels, the river and river channel and of course out on the main lake. I know this isn't narrowing the search down for you but in saying this it just means they are normally at several locations and much easier to locate than the last couple of months. As in the past and always we will be targeting the stripe with gizzard shad but never do we overlook the advantage of using artificial lures also. Many of our clients want to learn how to catch the fall fish on their own so we teach them where to look, what to look for, what baits and lures to use and the approach of using different baits and lures
If you think you would like some fast action fall fishing then November on Lake Martin is hard to beat in fact some say it's some of the best fishing in the South!
Don't forget we offer gift certificates for year-round fishing in all price ranges and with Christmas coming up it's a great time to start shopping with us.
Capt. David B. Hare
Alex City Guide Service
256-401-3089
2036 Cherokee Rd
Suite 205
Alexander City, Al. 35010
davidbhare@yahoo.com
www.alexcityguideservice.com
Fbook/alexcityguideservice/LakeMartin