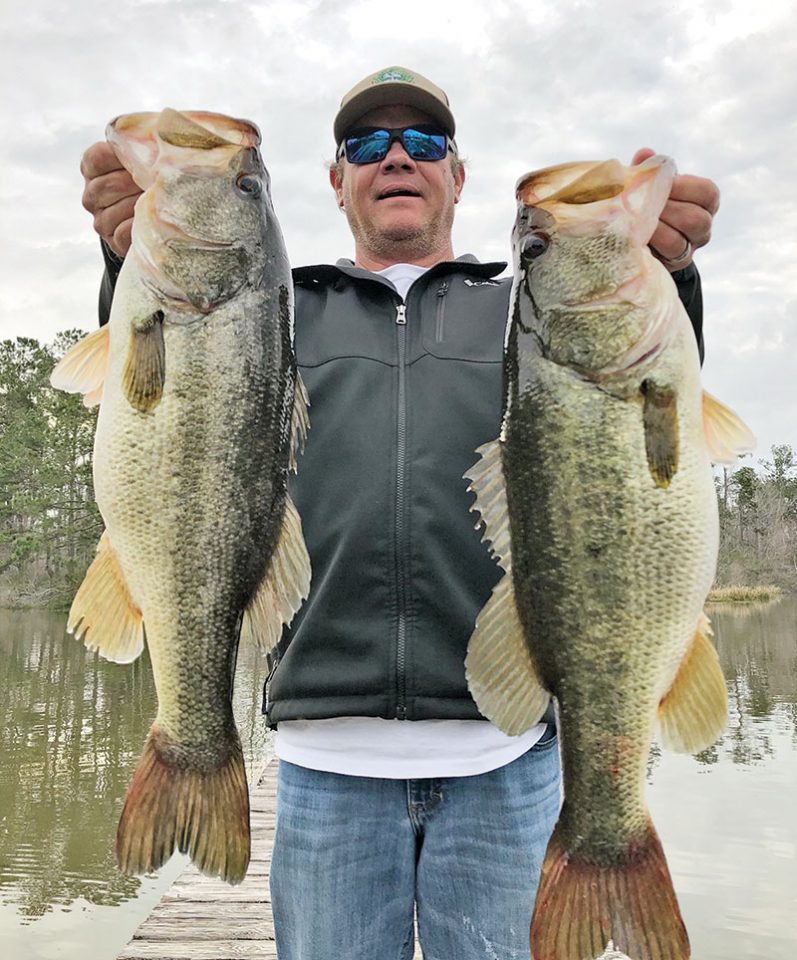 Bass fishing on Lake Seminole has been great despite the flooding of the Chattahootchee and Flint River arms of the lake. Spinnerbaits and lipless crank baits have been very productive. Here's some things to consider if you're planning a trip to Lake Seminole in April.
A hollow belly frog will work great! One of my favorites is a Spro Popping Frog fished around and over the top of vegetation. I like using a 7' 3" heavy action rod with a high speed reel filled with at least 50lb Cortland Master Braid to get the big bass out of the heavy cover!
A swim jig is also a very productive lure in April. My choice is the Untamed Tackle Heavy Cover swim jig. It's made with a quad bait keeper that holds the trailer on and will come through the cover with ease.
A soft plastic straight tail worm will be very productive bait. My favorite is a Yum Dinger, Texas-rigged, and fished around the grass lines.
Lake Seminole is known nationally for its excellent shellcracker fishing, and they will be bedding in and around the flats.
For a Lake Seminole Fishing Adventure for Bass or Shellcracker, email us at lakeseminolefishingadventures@gmail.com and follow us on Instagram and Facebook @lakeseminolefishingadventures.
PAUL TYRE
PaulTyreFishing@yahoo.com
850-264-7534