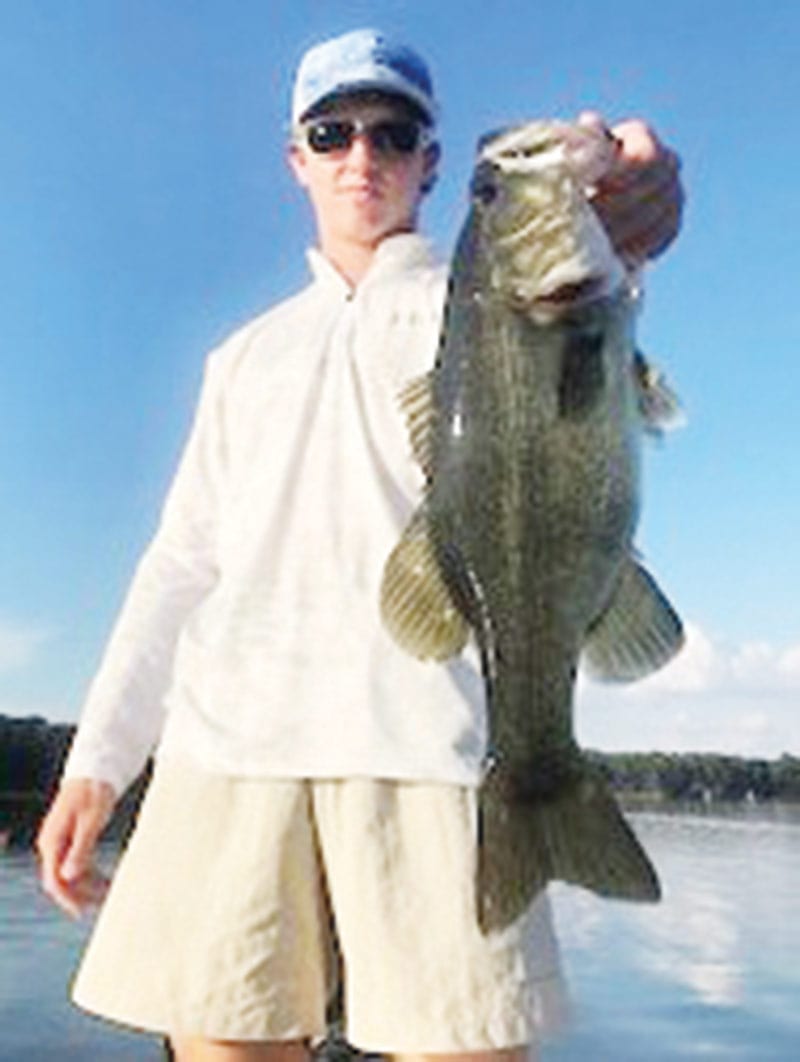 With the cooler temperatures, bass fishing on Lake Seminole has been great! Top-water lures have been very productive.
The cooler water temperatures are running the bait fish into the Spring Creek arm of the lake and jerk-baits have been very productive this fall as well. I like a Strike King KVD jerk-bait in Sexy Shad color which resembles the bait fish and the big bass seem to like it.
Hybrid and Stripers have been being caught on A-rigs in the Spring Creek arm and the main part of the lake and we've been seeing a lot of schooling activity. Cast an A-rig to them and they'll jerk the rod out of your hands!
Crappie have started to bunch up and are being caught from 10' to 12' of water on Minnows and Jigs. Bass Island campers and locals alike are bringing numerous limits to the docks at Wingate's Lunker Lodge. Recently, a couple of young men from Cairo, GA came over and bought some minnows from Ms. Jane, and were back within two hours with limits of crappie and thanked her for selling them such good minnows from Wingate's.
Duck hunting season is coming up and we have been seeing plenty of ducks mixed in with the coots. We think they've figured out that is good camouflage for them. We also saw a band of Mallards recently. We're hoping this cooler weather will bring them in for the season.
CAPT. PAUL TYRE
[email protected]
850-264-7534