Lake Conditions: full pool, clear to stained, 86°.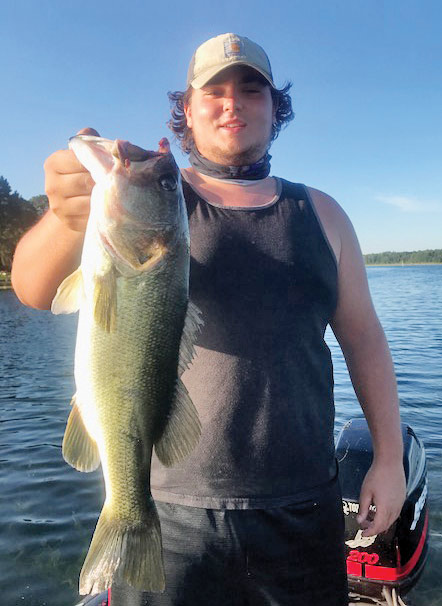 As we enter into the dog-days of summer, bass fishing on Lake Seminole is and has been good. Bass are hitting top-water lures like buzz-baits and walking baits. The Flint River arm and the Spring Creek arm have had more hydrilla than I have seen in years, which has helped keep the water in these areas of the lake very clear.
The Strike King Sexy Dog in Blue Gizzard Shad color has been getting me some explosive strikes! I like throwing this bait on a 7'3" medium heavy rod with 50 lb. braided line so I can get the big bass out of the grass.
Another technique has been flipping a creature-bait in the thick grass. I like to use a Strike King Rodent in black and blue flake, with a 1 ½ oz. tungsten weight with at least 50 lb. braided line, fished through the same areas where I get top-water bites. I rig this on a 4/0 straight-shank flipping hook.
The stripers have been schooling on the main lake and are being caught on crank baits and Alabama-rigs, and we've seen some huge ones! They are a lot of fun when you catch one right after another.
Bream and catfish have been coming across the docks at Wingate's Lunker Lodge by the coolers-full and folks seem to be having a good time catching them. Ms. Jane says she's been selling lots of crickets and wigglers to the kids as they have been doing some last minute fishing before going back to school.
Fall is a great time to go fishing on Lake Seminole. If you are interested in learning the lake and its patterns or just a fun day of fishing, give me a call at (850)264-7534.
CAPT. PAUL TYRE
PaulTyreFishing@yahoo.com
850-264-7534