April bass fishing on Lake Talquin can be frustrating due to fish being in all stages of the spawn, but maybe not so much this year, since most of the bass spawn is over. Typically, bass begin in the backs of selective creeks, then move to main lake points and docks as the main channel warms. It's here, in the deeper water, where we look for bass this month. Boat docks, stick ups, old poles and any other structure you can find on hard bottom creek channels is where the bigger bass move after the spawn. Also, lily pads in water deeper than 4' can hold some late spawning females resting up before heading back to the main lake. This makes pattern fishing is difficult, then the shad begin spawning and things really get spooky.
Baits that can be effective are spinner baits, buzz baits, jerk baits, jigs tipped with a craw, large plastic worms and even top water frogs.
Another place to find hungry largemouth is at the dam or other rocky areas. Here, crank baits and other fast moving baits are great for searching. After catching a few and the bite slows down, don't leave, go back through with a jig or plastic worm fished Texas- or Carolina-rigged.
One last thing to try is points or ledges near the main lake or river channel. Use your electronics to locate large schools of shad. Fish crank baits or swim baits just below the bait schools. Vary your retrieve and colors until you get locked in. Let the fish tell you what they want.
Crappie fishermen will find their prey off main lake docks and deep creek mouths near the river channel. Trolling hair jigs or curly tail grubs at about one mile per hour is a great way to find and catch them.
So until next month, be safe have fun and ALWAYS wear a life jacket while boating!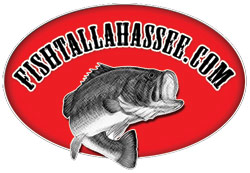 JR MUNDINGER
(850) 296-4071
www.fishtallahassee.com
fishtallahassee@yahoo.com