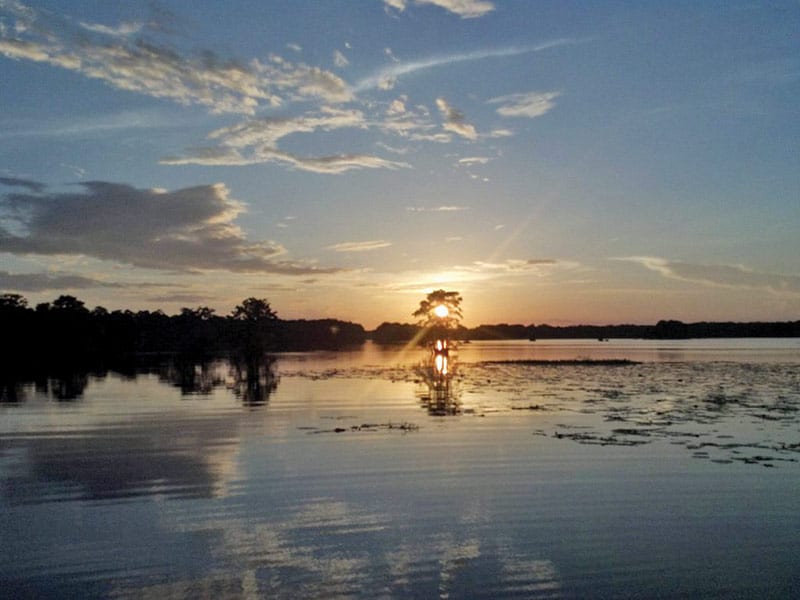 There was a tragic boating accident on Talquin recently that involved my personal friends with 50 years of boating experience. In a split second and no advance warning things happen. After interviews I've found this tragedy could and should have been avoided simply by obeying safe boating rules. In addition, a 10 year old boy lost his life after he was thrown from the boat and drowned. He was NOT wearing a life jacket. The driver and passenger of the first boat were also ejected and knocked unconscious. They were wearing their life jackets and are alive today because of it. My reports have always ended with the tag line "Be safe, have fun and ALWAYS wear a life jacket while boating"…this is why. Now, onto the forecast.
December bass fishing will vary as cold fronts drop water temperatures quickly at night, but warm days will reposition fish. In early December you'll find lots of bait fish in the creeks, especially the bigger creeks with deeper banks like Oklawaha and Blount. The variety of cover like vegetation and docks in these creeks can make it difficult for the weekend angler to figure out exactly what to do to catch bass. Here's how I try to solve that puzzle quickly and efficiently; it starts with water temperature.
When water is below 60 degrees, I can eliminate fast moving surface baits. Floating stick baits like a Rapala or Devil Horse on the other hand, can be very effective as bass are feeding this time of year but not really chasing bait in the cooler water. After your initial cast give several seconds for the rings of ripple to move away from your bait and twitch again. This twitch and pause method has been very productive for me over the years. It works in other months too, but December seems to be the best. Casting to targets like the ends of docks, edges of lily pads in at least 6' of water, bird houses, sticks, posts or any other piece of structure close to deeper water. Bass move more vertical than horizontal in cooler water. They can make quick comfort adjustments simply by moving up and down in the water column.
As Florida sunshine warms the banks throughout the day, bait and bass will move into areas with more vegetation. Lily pads, grass and duck weed all attract bugs and such which in turn attract baitfish which in turn attract bass. I tend to fish surface baits a little quicker in the afternoons and focus more on these areas, than docks. A few different type crank baits are also part of my arsenal. The running depth of these cranks will depend on what you're fishing but a shad colored square bill is hard to beat.
If it's crappie you're after this is the month to do it and it will continue to get better through March. Large schools of speckled perch follow huge schools of shad feeding heavily to ready themselves for the spawn. The last several years have been so warm, we've caught crappie spawning in January in the backs of some creeks. But while we're still fishing in December the majority of the schools will be found in the main river channel from Harvey creek to the Dam.
Be safe, have fun and ALWAYS wear a life jacket while boating.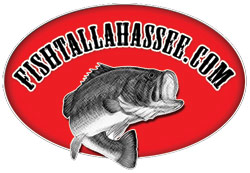 JR MUNDINGER
(850) 296-4071
www.fishtallahassee.com
[email protected]