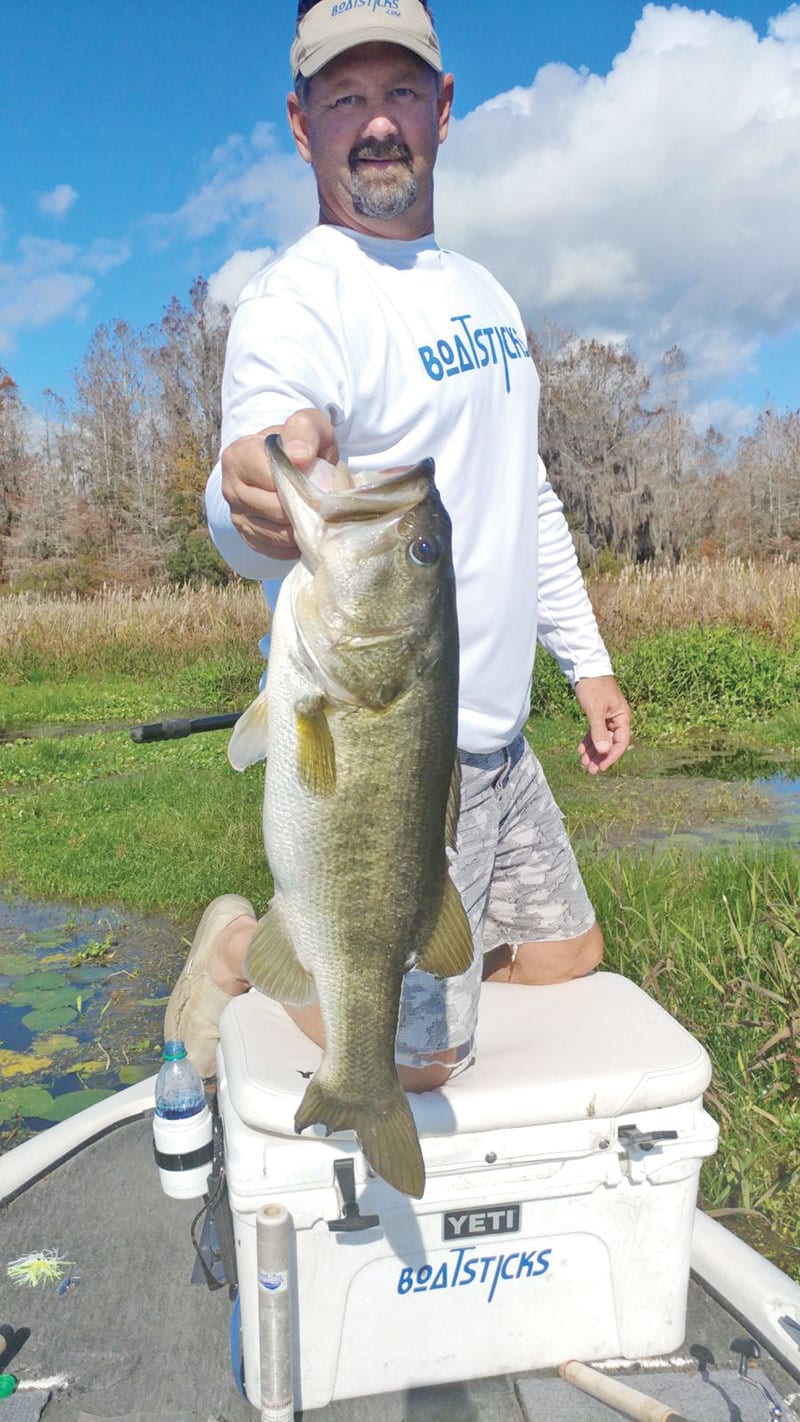 Water temperatures have fallen into the high 50's due to the recent cold snap. Just before that, bass were getting ready to bed as the full moon found crappie and buck bass in very shallow water. Male bass were "peeing" when caught, which is another good indicator of spawning bass. Reports of bass with bloody eggs in them also indicates we're ahead of schedule again for the 2018 spawn.
As water temperatures hover near 60, bass move in and around deeper channels or drop offs near banks that face the South. These areas warm faster than most, creating the perfect early season spawning area. Of course, not all bass spawn at the same time, so January is a good time to pursue them in many different parts of the lake, like river channel ledges and creeks.
Bass will be feeding heavily during this time of year, looking to fatten up before they spawn, which usually occurs in mid-March. If you've read my reports in the past, you'll know how important it is to find the bait if you want to be really productive. Some deeper creeks, like Oklawaha, have points and channel swings that harbor active bass. Deeper edges make it easier for bass to move vertically in the water column should weather conditions change drastically, as they often do in January. Cold north winds can blow cooler water from one side of the creek to the other dropping surface temperatures as much as 7 degrees overnight. The good news is that Talquin is in Florida and its called [the sunshine state] for a reason. As the sun gets higher during late mornings, banks that face the sun warm quickly drawing bait and other forage to the shallows.
Crappie and bass both like to spawn in early January around the same areas. Make sure if you get a bite or two when using a spinner-bait or other fast moving bait, you don't assume it's a bass. Lake Talquin is known for its population of ultra-slab sized black crappie. Another tip is to bring an ultra-light set up along to target crappie. They're lots of fun to catch and even better to eat. Small, curly tail grubs with a chartreuse tail fished on 8lb test line is the perfect rig for fan-casting around an active area with scattered lily pads.
Bass can also be found near the dam. Rocks warm quickly and that attracts bait. Shallow running crank-baits or spinner-baits fished slowly along the rocky wall is a favorite of mine when they're there.
Like any winter month, all fishing success will be affected by weather conditions. With north winds dominating during these months, Lake Talquin is a good choice even if you're just looking to get out on the water and practice using your electronics or tune that bait-casting reel. With boat ramps on both sides of the lake you can find comfortable places to fish without running far.
Until next month, be safe, have fun and ALWAYS wear a life jacket while boating!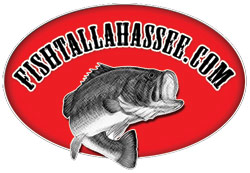 JR MUNDINGER
(850) 296-4071
www.fishtallahassee.com
fishtallahassee@yahoo.com