Lake Talquin is almost back where it should be as April brought with it stable weather with lots of sunshine moving bass and crappie to the shallows to spawn.
Now that May is here and water temperatures will be steady rising into the high 70's, there should only be two main patterns when fishing for bass.
First should be the post spawn. Fast moving baits, both surface and barely sub surface, worked around any and all vegetation you can find immediately adjacent to spawning areas. Baits include buzz baits, spinner baits, soft plastic frogs, paddle tail baits, prop baits and chuggers. Big females will sometimes take several weeks to recover from the spawn. They'll stay close to where they laid their eggs, usually hiding in and around vegetation or structure with deeper water access to move vertically. As the sun moves higher in the sky you'll want to move with it. Low light periods are when surface baits should be most effective, but don't give up on them throughout the day. If you're fishing near deeper creek channels, don't be afraid to throw a 1/2 oz. jig and hop it down a ledge or sloping point; these are good place for larger females to be positioned this month.
Bass that spawned early in April will most likely be heading back out to the main lake sooner than those that spawned late in April. Points, drop offs and ledges you find on the way out of the spawning areas while moving to the main lake is where this phase of fish will be. A good choice to find active fish is fast moving crank baits like, Rattle Traps, or mid depth diving baits with a plastic bill. These baits will enable you to cover both sides of the points or fish along the ledges once bass are located with sonar. Just because you see them doesn't mean they're going to bite, so have an arsenal of crank baits made of different size, diving depths and colors.
Crappie fishermen should find success trolling the creek channel itself during the early part of May. As water temperatures rise, crappie will continue their migration to the main lake holding where the most bait is. Curly tail grubs trolled just about 1 mph is tough to beat when fishing for crappie this time of year. Have a multitude of colors and change often until you find the right one.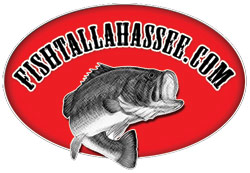 JR MUNDINGER
(850) 296-4071
www.fishtallahassee.com
fishtallahassee@yahoo.com