Lake Talquin isn't quite as unpredictable as Lake Jackson, but keep that concept in the back of your mind just in case. Ledge fishing is key during most of the year on Lake Talquin. In September it only takes a couple of cool nights to move bass closer to, or into, the creeks. They may not stay there all day, but early morning is a great time to be on point. Walk the dog with a Spook Jr. or One Knocker in chrome and black, or twitch a black and silver floating Rapala using a long pause between twitches.
Bass will be schooling so keep a Rattle Trap or blade bait handy just in case they come up feeding. Be prepared to make long casts at schools chasing bait. Bass are less spooked when casting to them from a distance. When an active school goes back down, continue to make a few more casts to the same area and count your bait down before you start your retrieve. Many times they continue to feed on the pod of baitfish but under the water.
Many times in September I've followed bass out of creek mouths into the main lake as they follow bait. Bait fish will move lower in the water column as the sun continues to get higher. With a decent graph you can pinpoint these locations and intercept feeding bass with a Carolina-rigged worm or lizard. Also try hopping a 1/2 oz. or 3/4 oz. jig and trailer. My favorite colors are all dark this time of year such as Junebug or Black.
If it's stripe bass you enjoy catching this is also a good time to look for cloudy, rainy days and be ready for some top water or crank bait action. From Goat Island to the damn I've found them schooling over the years but they move very quickly. Use the same top-water baits and colors you use for largemouth bass.
Until next month, be safe have fun and ALWAYS wear a life jacket while boating!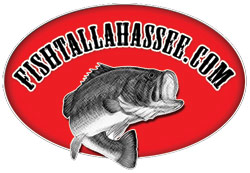 JR MUNDINGER
(850) 296-4071
www.fishtallahassee.com
fishtallahassee@yahoo.com