Preventative maintenance on an outboard isn't a complicated process in most cases. Small motors, especially newer ones of almost all makes, are extremely easy to maintain yourself. I own two Yamaha 4-stroke outboards: a Yamaha 250HP SHO and a 150HP. My 150 HP has thousands of hours logged and has long been out of warranty and I do all the maintenance, within my capabilities, both preventative and otherwise. Having some mechanical skills is certainly a bonus, but you'd be surprised how easy it is to perform most tasks. Doing preventative maintenance yourself will not void a warranty, but using the incorrect parts and products can, so I suggest you talk to a pro before you get started.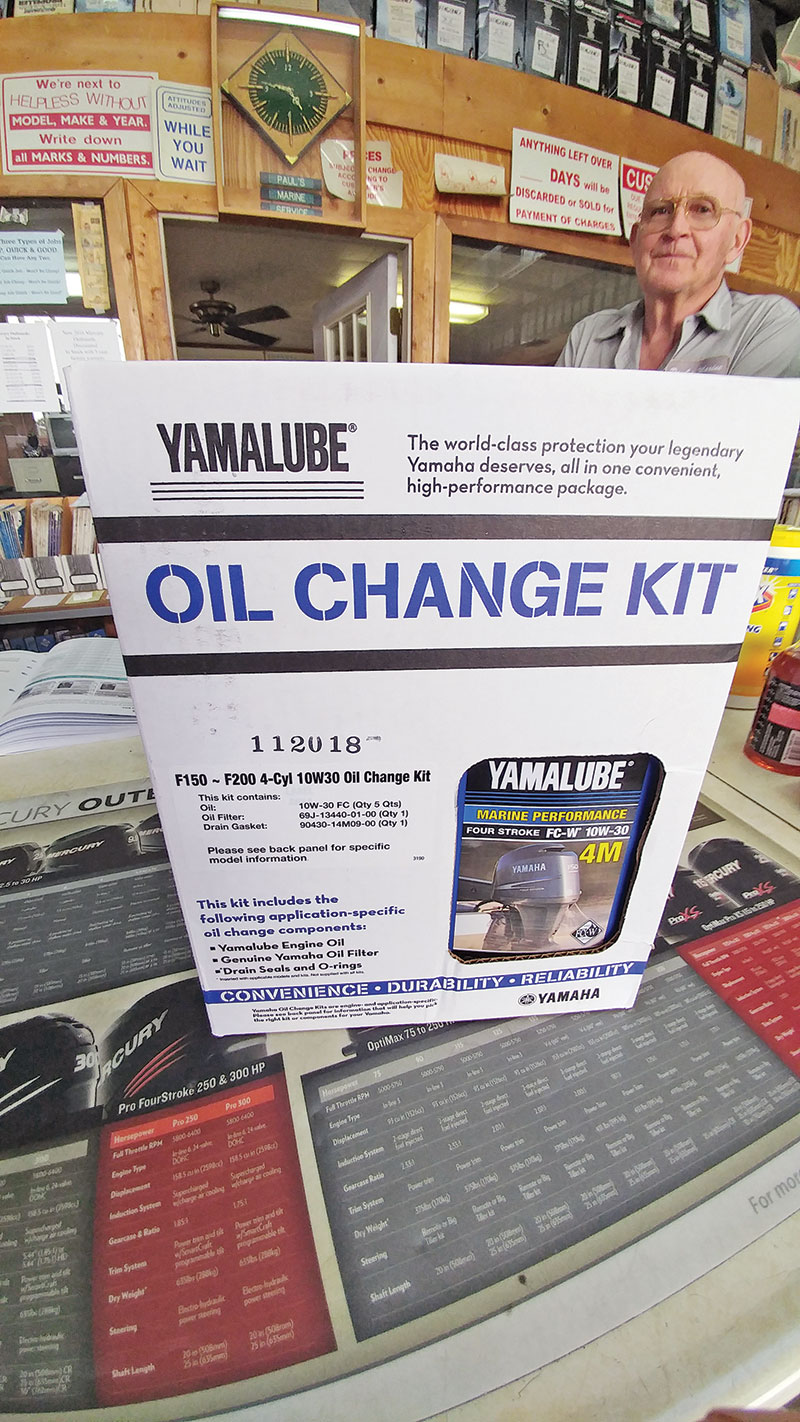 Paul Musholt, owner of Paul's Marine on Harrison Ave. in Panama City, has over 44 of experience in marine maintenance, so he knows some things about this. Paul's Marine has the products and experience to make doing it yourself a breeze. He and his staff of professionals are always eager to help when you have any questions about performing your own maintenance.  I interviewed Paul and he gave me a list of things for you to consider when you're ready to give your outboard some love.
With so many motors today being 4-strokes, changing the oil regularly has become a common task. Paul's Marine has kits available to make this easy for you. Just tell him the make, model and year, and he'll put a kit in your hand that has everything you need including the filter and even a funnel, for getting the oil into that small hole without making a huge mess.
Paul has the biggest inventory of marine parts in Panama City and likely has whatever it is you need to work on your outboard. He's also a certified service center for Mercury and Evinrude but whatever type of outboard you run, he can fix it!
Here's some tasks Paul recommends you do every 100 hours or at least yearly and why:
Change engine oil and filter. The kits make this exceptionally easy and basic tools are all you need. Oil viscosity breaks down rapidly in high RPM motors and the last thing you want is degraded oil in your outboard.
Change lower unit oil. This one is really easy with a pump kit, oil and a screwdriver. The gears inside a lower unit require extremely thick oil to keep them from burning up. By changing this often, you'll not only keep fresh oil on the gears, but you'll detect the presence of water in the oil if you have a bad seal. Replacing the gears in a lower unit is an extremely expensive project.
Change water pump impeller. The impeller moves water to cool a hot engine and this little inexpensive part wears out fairly quickly so replace it, keep your engine cool and save big money!
Replace your fuel/water separator and fuel filters.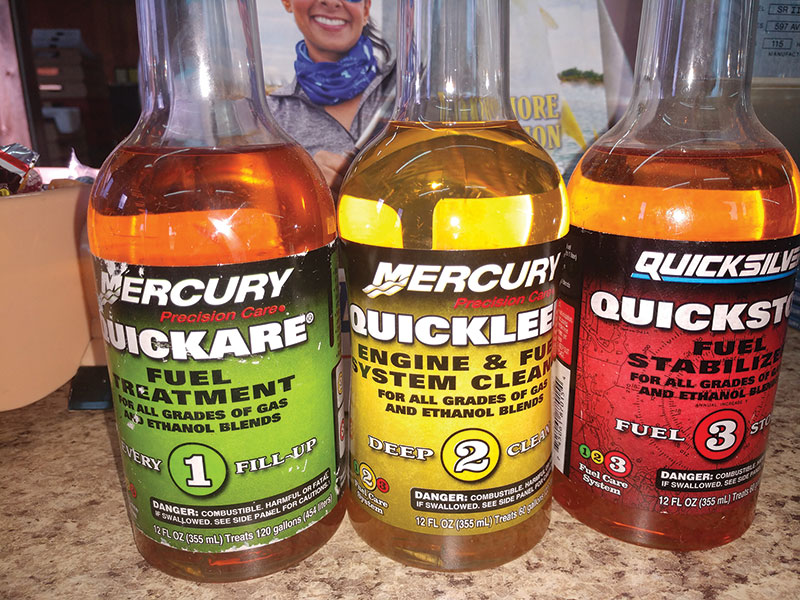 Other tasks Paul recommends you do on a more frequent basis and why:
Check your engine oil regularly. If it gets low, you want to know. Low oil could be a symptom of a bigger problem but it will surely be a huge problem if you don't catch it on time.
Remove prop to grease prop shaft and remove debris like fishing line that might be wrapped around it. Fishing line can cut into the prop shaft seal causing you expensive problems.
Check all anodes and replace as needed. It's suggested that these be replaced after about 25% deterioration. Your outboard relies on these sacrificial metals to inhibit rusting and oxidation of critical parts. Kits to replace them all on an outboard are also available at Paul's.
Spray electrical parts and anything subject to rusting with Corrosion Block. This can save you a lot of pain with corroded connections and parts that cause all sorts of problems.
Inspect and drain your fuel/water separator. Boats are susceptible to getting fuel mixed into the water. It collects in the separator, so it's easy to drain and keep it from ever getting to your outboard.
Clean, treat and stabilize your fuel. Fuel often sits for extended periods of time in some boats and ethanol is always a threat to your outboard. Keeping your fuel healthy will ensure a healthy running outboard. Also use ethanol free fuel whenever possible.
~ Capt. Randy "C-note" Cnota