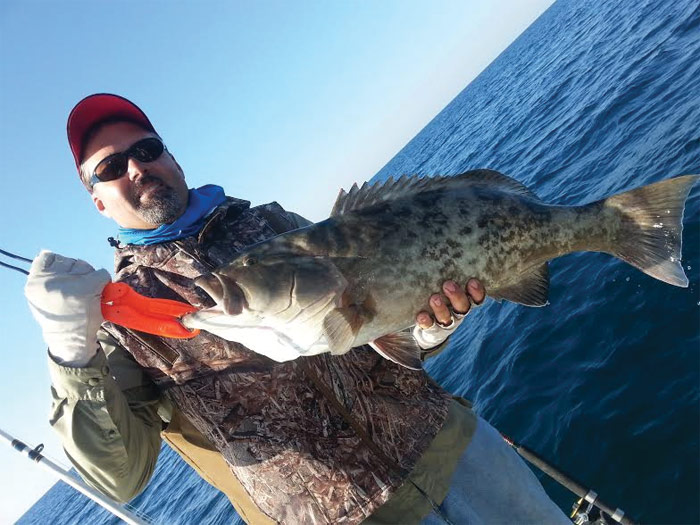 AJs are thick on all of our nearshore and offshore spots.  Ruby lips and grunts will catch them best right now and currently they're the easiest bait to find.  If you get out 18 to 20 miles in 80 to 100 foot deep water, you can catch them just as easily on jigs and other artificial lures and that is big fun!  The size limit is 34" and those can be hard to find on the nearshore spots, so getting out further can be the best option for bagging a keeper.
Bull reds are still hanging around near shore, so look for the birds and you can bet that most likely you can catch some giant reds feeding on baitfish.  Big swimbaits and live bait are good options, but when they're in that "feeding frenzy" mode, they'll bite just about anything and the action can be insane.
Pompano are running through the Mexico Beach area in big schools and many are being caught from the pier.  Sand trout are being found near the inside range markers, channel markers and the inside artificial reefs near Mexico Beach.
Due to the unseasonably warm weather, there has been a lot of Spanish mackerel still being caught in St. Joe Bay.  Speckled trout and redfish are loading up in the in ICW and St. Joe canal near the mouth where it dumps into the bay.
Amberjack season is open but for how long remains to be seen so you might want to go out and get you one sooner than later.  Book a trip with us today!
CAPT. TOM ADAMS
mexicobeachcharters.com
(850) 381-1313