There are a lot of gadgets that come along in the world of fishing that don't always measure up to the claims they make. Lures that will catch everything that swims don't always produce and rods that are lighter than air don't always remain in one piece. These disappointments never add to a positive fishing experience. One that I believe will surely improve your fishing experience is the modern trolling motor. Advances in technology and engineering have not only made these gadgets better, but have also created more designs with more options to fit a much bigger array of applications.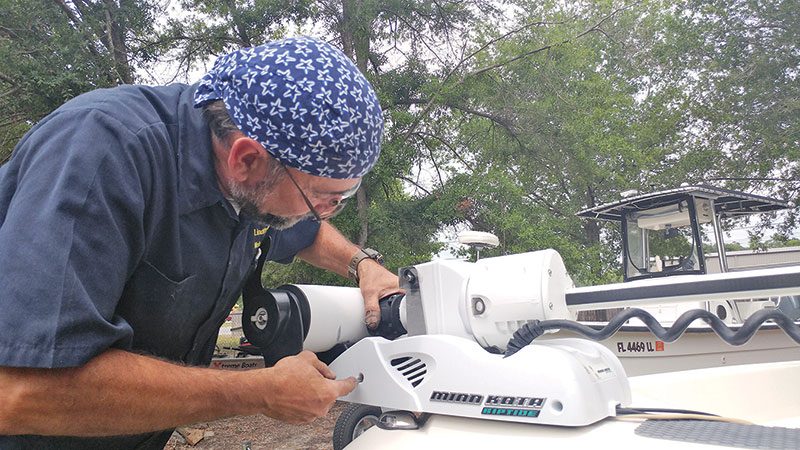 Available features and functions are too many to list, but things like the ability to self-stow and deploy, recall and return on a trail, and tracking in a selected direction, are just a few that can really improve your fishing life. One of the greatest features with these motors is the ability to take a position and keep you on it. As a guide, this has changed my game! I can easily maneuver around an area locking in on specific spots to take full advantage of what that area has to offer and never have to fool with an anchor. Fish will position themselves in an area differently depending on conditions and having the ability to move around quickly and effectively will no doubt increase your success.
Investing in a trolling motor isn't just for shallow water fishermen chasing bass or redfish. With shaft lengths available up to 87 inches, you can mount one on many different models of offshore boats with a high bow-rise and leave the anchor in the box while you fish all day. Think about the amount of time you can spend anchoring up on a spot, only to find you miscalculated and have to try again…no more! Hit a button and get to fishing!
Minn Kota and Motorguide have long been the premier manufacturers of modern trolling motors, but more are coming on line. Lowrance, for example, has a brushless motor that claims to be quieter and emits zero electromagnetic interference to reduce or eliminate clutter from sonar views.
One important point: new technology often comes with bugs that need to be worked out. Even the simplest designed trolling motors will need service and repairs at some point and some models can cost way over $2K! You don't want just anyone working on these things.
Luckily, we have an authorized sales and service center right here in Panama City! Bob and Jerry at Lindl's Electric Motor Service are laser-focused on two things: Minn Kota and Motorguide trolling motors, and Minn Kota Talon and Power Pole shallow water anchoring systems. They're the experts on these systems and have been for a long time. Please consider purchasing this equipment from them; they can help you make a good decision about the right model for your rig, they can install it and they're the ones that will be performing maintenance on it…plus, you'll be supporting local business.
New Year, new trolling motor…a gadget I can say, won't disappoint!
~ Randy Cnota