Capt. Mark Wright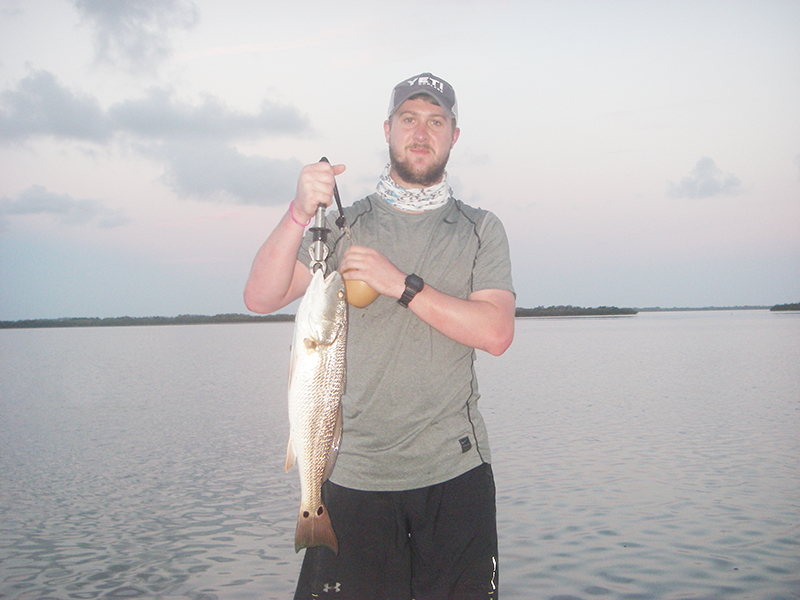 Gotta love October; my favorite month for fishing the flats!
It's the first week of September at the time I'm writing this forecast. My people have been catching redfish, spotted seatrout and ladyfish at first light with a few black drum, juvenile tarpon and snook thrown into the mix. September's fishing is already pretty good, but I expect October's fishing to be fantastic!
There is a bounty of baitfish as well as the season's early stage of shrimp growing in the grass. Being versatile in lure selection will up the savvy angler's chances at success. I pay more attention to lure size than color at this time and endeavor to choose a lure that approximates the size of baitfish the predators are feeding on.
If you're seeing schools of glass minnows being blasted it's a good idea to throw small minnow imitations of two inches or less. Predators feeding on fingerling mullet should respond well to four or five inch lures. Big reds (it's breeding season) often attack mature silver mullet in the eight inch range and a large top-water plug is often a great choice.
Keeping multiple rods rigged with a variety of lures of differing sizes will allow anglers to be ready at a moment's notice. With luck this preparation will help in keeping your rod bent!
Capt. Mark Wright
321-302-3474
[email protected]
www.captmarkwright.com