Capt. Mark Wright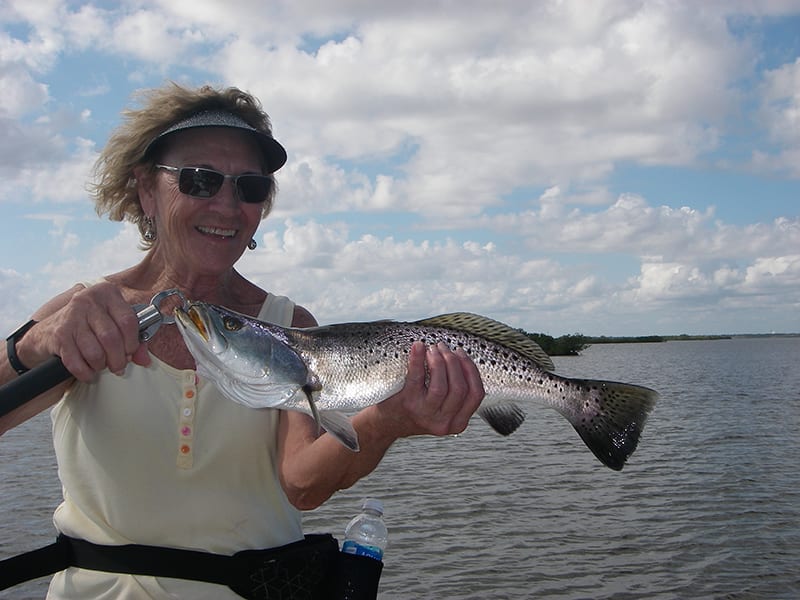 With water temperatures dropping, typically into the seventy degree range and sometimes even lower we can expect some things to occur in the shallows of the 'goon. The water should begin to clear the fish should become more aggressive and they should feed more often. What's not to like about December?
Winter patterns won't be in full effect as of December, though the importance of shrimp as a primary food source certainly begins now. Several of my November trips were reliant on live shrimp to ensure a successful outcome for my more "casting challenged" clients.
Shrimp imitations and three inch soft plastics designed to look like small mullet or mud minnows (I use the ZMAN Minnowz) will become the "go-to" lures of choice on my boat. Matched to a light rod, reel and line these small lures are awfully effective and provide an enjoyable battle with our slot sized redfish as well as our black drum and large spotted seatrout.
A favorite pattern is to be on the water ahead of a winter-time cold front. When everything comes together it's possible to have the kind of fishing adventure we all dream of. Be rigged and ready, winter is near!
Capt. Mark Wright
321-302-3474
[email protected]
www.captmarkwright.com