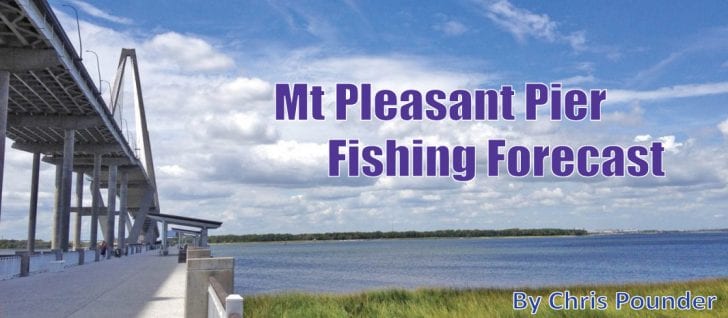 The winter weather so far has made for some real up and down fishing.  Fishing was great right up until Winter Storm Grayson decided to drop in and lower the water temperatures.
Fishing remained slow for weeks following the storm, but signs point to things picking up.  Luckily, March will see longer days and hopefully warming air and water temperatures.
With the warming temperatures, anglers should expect to see a few different species reappear near the pier.  Expect to see the return of flounder and black drum while sheepshead should still be hanging around the pilings.
Anglers will be able to continue targeting red drum and trout as they become more aggressive in the warmer water.  Mud minnows fished either under a cork or on a Carolina rig could be the ticket.  Cut bait or fresh shrimp are also productive options as the bite picks up.
Pier regulars are typically successful with artificial lures when targeting trout as well.  Some of the pier favorites are Billy Bay silver/gold flake, Zman slim swims, and Vudu shrimp in a variety of colors.
Check in with staff to get some helpful advice or information and then head down the pier to see what's biting in March.  Be sure to check out Charlestoncountyparks.com for information regarding upcoming fishing tournaments and other happenings in your county parks.
For any additional information about the pier or what's biting this week feel free to call the shop at 843-762-9946.
Chris Pounder, CPRP
Mount Pleasant Pier