Capt. Mark Wright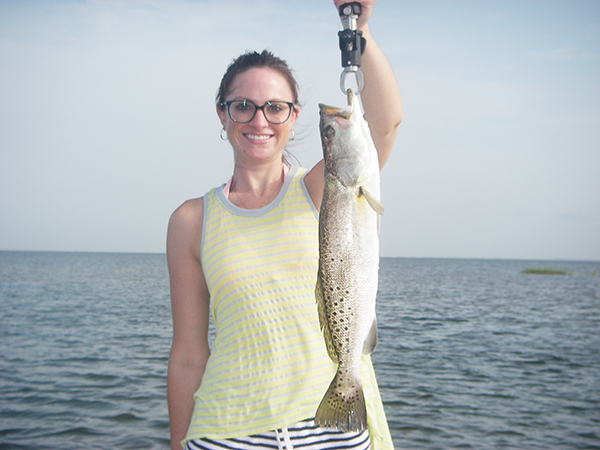 Finally, October is here. When asked what my favorite time of year to fish our local waters my answer is April, May, June and OCTOBER!
October is special because there is so much happening throughout central Florida. It's simply a "fishy" time of year. Anglers can target every species of fish common to the flats of the North Indian River Lagoon with a high probability of success finding and catching them.
Cooler nighttime air temps help bring water temps down to favorable levels which kick the fish's metabolism into overdrive. They need to feed and there is plenty of food available.
While fingerling mullet is likely the most abundant food source at this time it's certainly not the only. Pinfish, pigfish, mud minnows, glass minnows and shrimp are also prolific and they all are eagerly eaten.
For those of us who enjoy fooling fish with manmade "lures" it's tough to make a poor choice as long as you're using a lure of an appropriate size. My people have been achieving great results with four inch shad tails like Z-Man's Diezel Minnowz and five inch scented Jerk Shadz. Rigged on an EZ Keeperz weighted hook these combos are extremely effective!
Capt. Mark Wright
321-302-3474
captmarkwright@earthlink.net
www.captmarkwright.com