Capt. Mark Wright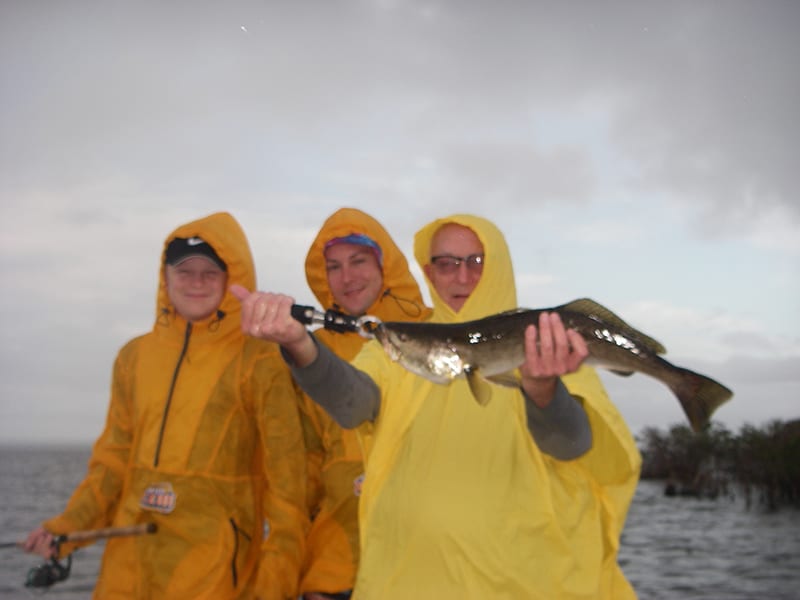 It's the end of the line for year 2017 and I must say, the year has been interesting…
Most Decembers we see a week or two of delightful weather before winter comes into its own. Since both October and November were especially windy I look forward to this short window of awesome weather and the fishing it typically brings!
Winter patterns differ in one major aspect than the warm water time frames of the rest of the year. While we will undoubtedly still see plenty of the big black mullet the smaller silver mullet and their fingerlings will become less and less abundant. Also, the pinfish and pigfish population will grow large enough to leave the shallows and finish their lives in deeper waters. The only abundant fin-fish left in the shallows and back water areas will be mud-minnows and some fish-fry from late spawners.
Crustacea become the most important food items for our flats oriented gamefish. Shrimp and crabs lead the list, though clams and snails also become important too. Sure they're eaten all years, but in the winter months they become crucial!
If you're a "bait" angler live shrimp is a no brainer and of course dead shrimp and cut mullet, etc. always has some appeal to a hungry redfish.
If you like tossing manmade molded plastics at your target it's tough to go wrong with a three or four inch shrimp imitation. I love the Zman EZ Shrimpz rigged on the EZ Keeperz keel weighted hook.
Capt. Mark Wright
321-302-3474
captmarkwright@earthlink.net
www.captmarkwright.com