Capt. Mark Wright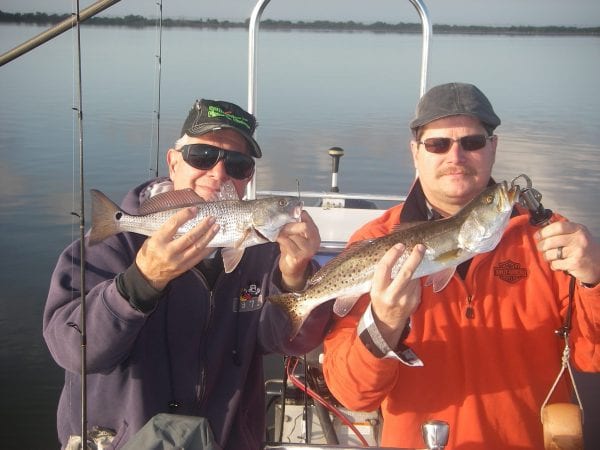 As of the time I'm writing this (early February) it seems as winter is over in central Florida. Of course, I don't really believe this, but with daytime high air temps in the eighty degree range and water temperatures in the lower seventy degree range you might understand my confusion…
Typically we have windy conditions in March, though we can say that about this entire winter season thus far. Typically we can expect cold fronts strong enough to stall the warming trends we experienced in February. Time will tell what's coming and I'm not betting either way.
Monster black drum are the talk of Titusviile this season. While they seem to be scattered across a large area the schools have common traits of being spooky and picky as to what they'll eat. Go armed with hand picked live shrimp. Might be a good idea to bring a few blue crabs to crack in half and maybe some salted clams too. Natural bait has been out fishing soft plastic shrimp by a huge margin!
Faster action has been found in the deeper waters around our bridges and causeways. Live shrimp threaded on a light jig-head is catching lots-o-trout, weakfish, whiting and more. In the right hands a Z-Man EZ Shrimpz on a 1/6 ounce Headockz jig-head will out fish the natural bait.
Capt. Mark Wright
321-302-3474
captmarkwright@earthlink.net
www.captmarkwright.com