Capt. Mark Wright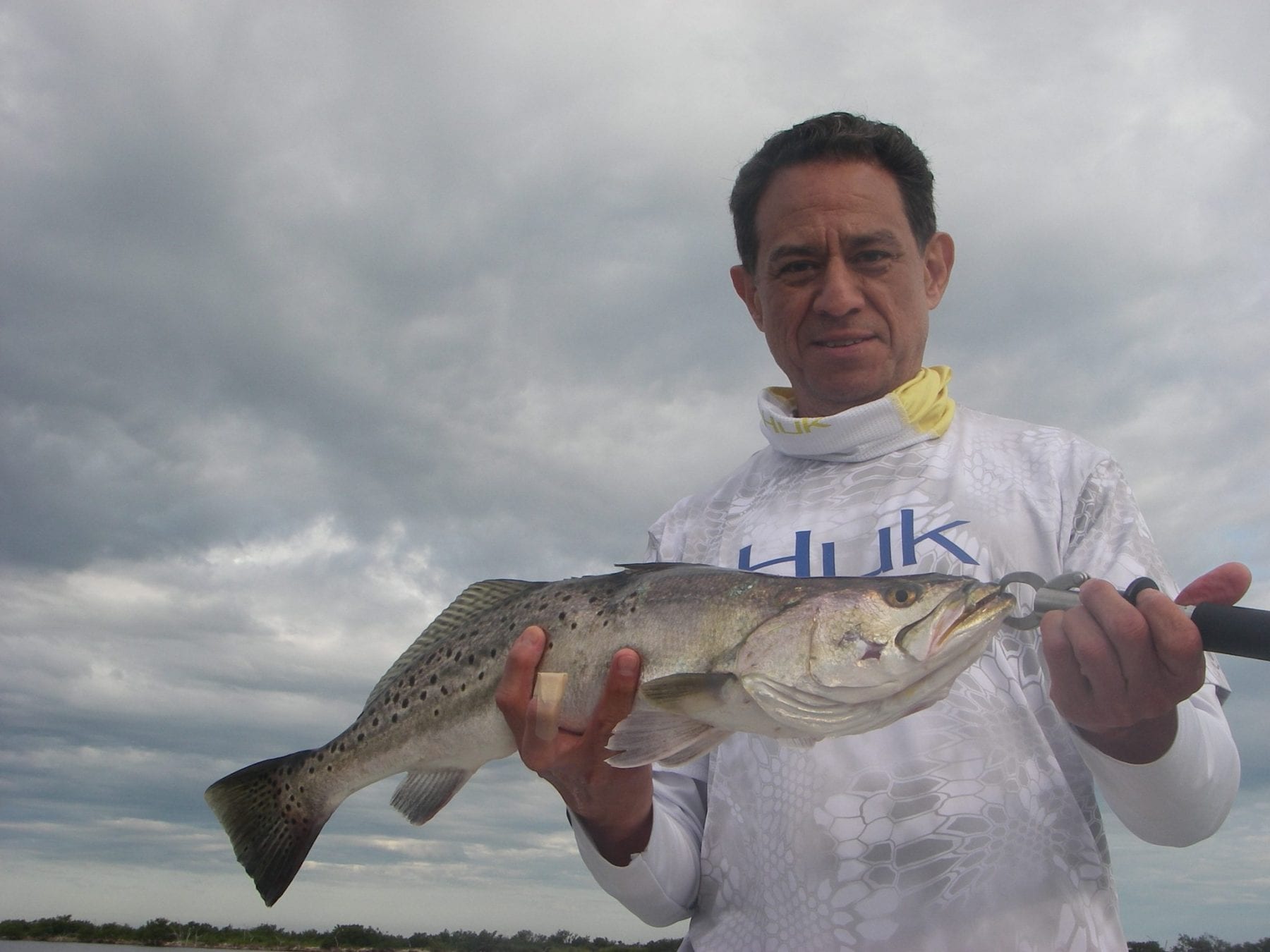 I'm often asked when is the best time of year to fish our area of the Indian River Lagoon. Without hesitation I say April, May and June. This season is here folks, let's enjoy it!
I like this time of year because winter has passed and (hopefully) so have the cold fronts and constant north winds. It's also a long way until summer and summer's intense heat. In short, the conditions tend to be great for man and fish alike.
It's silver mullet season and there is also an abundance of pinfish, pigfish, mud-minnows and other "fishy" food items. What does this mean to us? It means there are lots of options for either using live/natural bait or imitating nature's bounty with artificial lures.
My clients will be throwing Z-Man soft plastics ranging from three inches to five inches in length. We'll offer the reds, trout and black drum Minnowz, Diezel Minnowz and Grass Kickerz as baitfish imitations and EZ Shrimpz when we see tailing fish on the flats. For the more accomplished anglers a Jerk Shadz will see some water-time. Fished with a short snappy twitch, twitch, pause retrieve this erratic, darting lure is frequently attacked by redfish and trout in a big way.
When real bait is preferred by clients we'll usually be cutting up mullet, ladyfish and pinfish and soaking the chunks on sand patches where they are easily found by predators passing by. A circle hook of appropriate size affixed to a fluorocarbon leader and a small split shot is all the gear needed to employ this technique. Patience is a virtue when fishing this way, though knowing when to move certainly helps.
Capt. Mark Wright
321-302-3474
captmarkwright@earthlink.net
www.captmarkwright.com