Capt. Mark Wright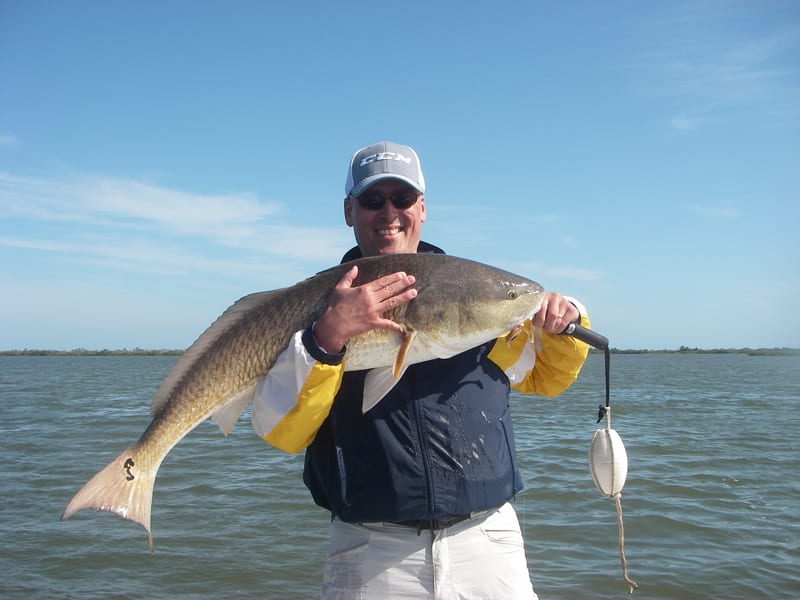 It's the first week of April as I write this and there is a late season cold front upon us. I only mention this because this "front" is so insignificant it would easily be missed my folks who have no reason to track weather patterns. Insignificant enough that water temperatures didn't drop in a measurable way. Our only real measure of this front was the fish went on a good feed yesterday! Today the wind has shifted and is coming from the north and I'm betting it will prove to be a slow post front bite.
In May, I doubt we'll be talking about cold fronts. Actually, I doubt we'll be discussing them again until next September or October. May's weather is typically warm, though not hot and winds are generally mild.
Our shallow water fish tend to be hungry more of the time as water temperatures hover in their favorable range keeping their metabolism high. Adding to their need to feed is the fact there will be plenty of fin-fish for them to eat and many lure option to imitate this natural prey.
I love using top-water walking lures, but poppers like the Z-Man Pop Shadz have been working wonders on both spotted seatrout and redfish. Even the "rat" reds have been smacking at these five inch soft plastic floating lures. For anglers who struggle with the walk-the-dog technique a popper/chugger plug is your best friend!
While we usually throw three and four inch Z-Man minnow imitations throughout the year I often rig a rod with five inch swimming baits or five inch jerk shad type baits starting sometime within the month of May. As the silver mullet grow in length so goes the size of the lures we employ.
Capt. Mark Wright
321-302-3474
captmarkwright@earthlink.net
www.captmarkwright.com