Capt. Mark Wright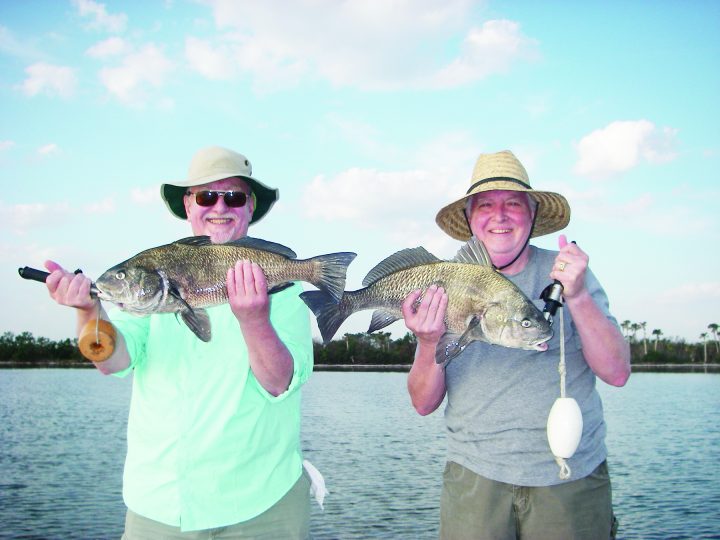 As I write this forecast in early April I'm happy to report the water clarity in the Titusville region is pretty good! In many areas bottom is visible in four or five foot of depth. More importantly, we're seeing a slight resurgence of new grass growing in the shallows!
If we are lucky enough for this trend to continue I believe we're in for some great fishing activity in May. Finger mullet are becoming abundant and pinfish are scurrying around the shallows in good numbers. In essence the "food-chain" of the North Indian River Lagoon seems stable. In fact, the few fish I've cleaned for clients have produced samplings of shrimp, mullet, pinfish, crabs and various other minnow sized fish too small to identify.
For the angler this means most any live or cut bait is "in season" and readily exploitable. For the most part the fin-fish are still in their juvenile stages and it's beneficial to keep our lures imitating them in the three or four inch size range.
Clients have been catching lots of fish on Z-Man Minnowz (three inch) in a variety of colors as well as EZ Shrimpz in the glow/ chartreuse tail, natural shrimp and fried chicken colors. When fishing very shallow and having to deal with thick grass we're using EZ KeeperZ hooks and switching to HeadlockZ jigheads in deeper water or nearly barren bottom.