Capt. Mark Wright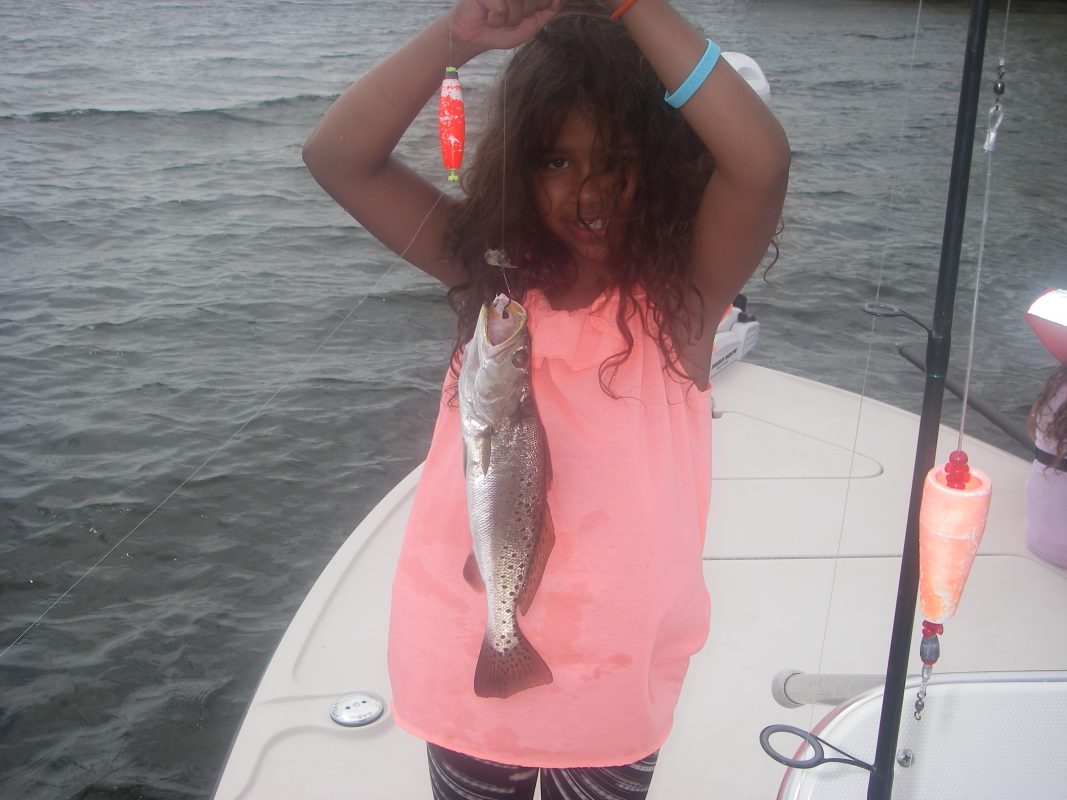 It's hot, the sun is ruthless and on most days the winds have calmed; it must be August! Late summer is the only time of year I beg (that's right, beg) for a little air movement.
Not only is the air hot, so is the water. Water temperatures in the low nineties are common in late summer once the sun gets high in the sky. This factor alone is reason enough to get my trips started before sunup. I'll happily battle the Mosquitos at the boat ramp in order to start before sunlight hits the water.
So far this summer the early morning trout bite has been fantastic. Top-water plugs are accounting for the larger fish with poppers like Z-man's Pop Shadz and walkers like the Super Spook Juniors giving great results. If more than one angler is fishing the second rod should be tossing a four or five in Jerk Shadz rigged weedless. Often, these sub-surface options will score when the trout are missing the top-water plugs!
On mornings when redfish are tailing try an EZ Shrimps rigged on a 3/0 EZ Keeperz hook. Match your hook's weight to your water depth (I find 1/8 ounce to work well in most shallow water scenarios). When the shrimp isn't getting the desired attention try a three inch minnowz on the same hook. I really like these in the pearl white and sexy mullet colors!
Capt. Mark Wright
321-302-3474
captmarkwright@earthlink.net
www.captmarkwright.com