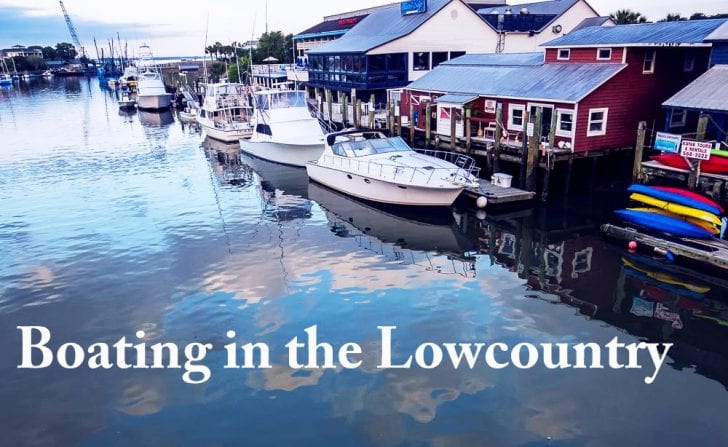 When considering the purchase of a new or used boat, there are other costs to consider. In addition to boat purchase price, consider taxes, insurance, maintenance and storage costs.
In South Carolina, we are fortunate that the sales tax on boats, including the engine, is limited to $500, regardless of the purchase price.
Much like vehicles, South Carolina has an annual property tax cost on boats
The sales tax on trailers and outboard engines (not purchased with the boat) is 9%.  Much like vehicles, South Carolina has annual property tax on boats.
Currently, this tax is payable "a year in the rears". This means that the earliest time your property taxes are due is at least one year from purchase and two years if you buy in January.
Property tax rates are valued at the same rate as your car in your jurisdiction and they decline over time as the boat depreciates.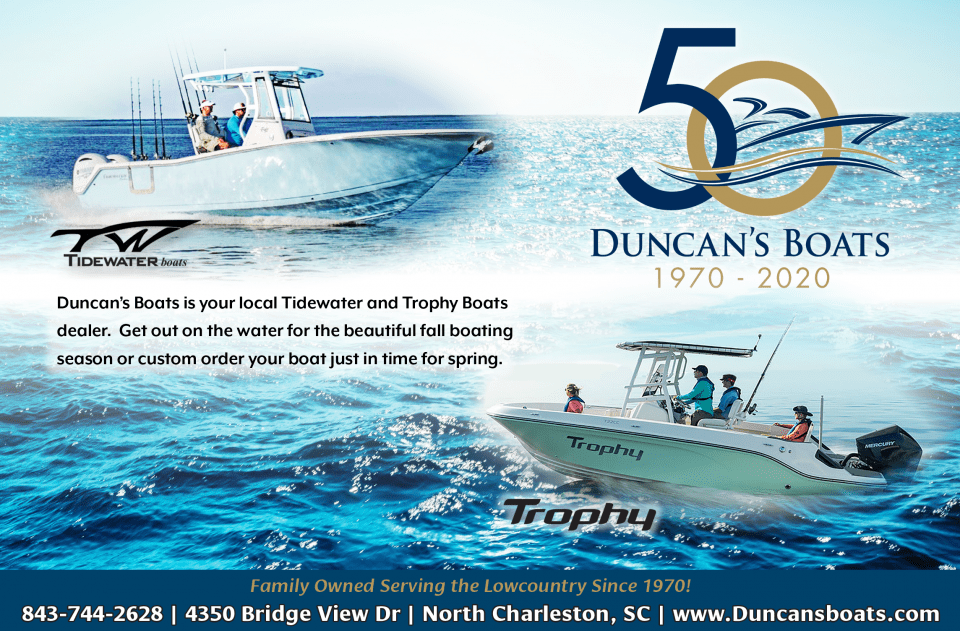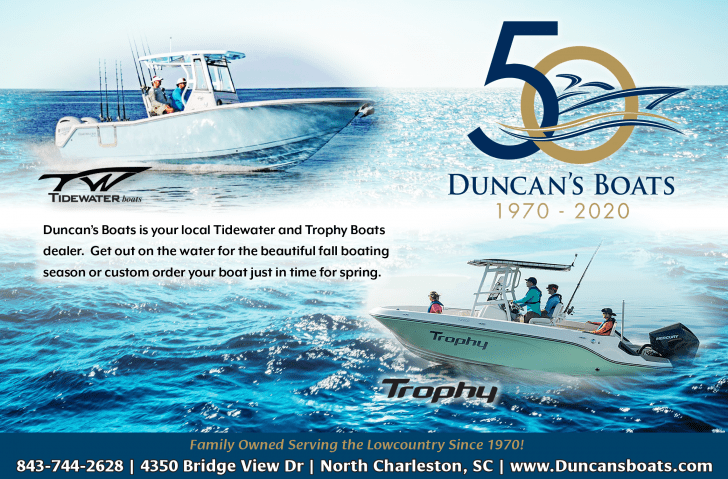 Insurance rate costs on boats in South Carolina are very reasonable, especially compared to what we pay for vehicles.
Rates are based on vehicle driving record, boat value, type of policy and boater experience level.
Taking a boating class (offered free to everyone who purchases a boat from Duncan's Boats) will reduce rates with most carriers.
The engine on a boat is the single most expensive part of the vessel
The engine on a boat is the single most expensive part of the vessel and should be maintained in order to preserve your investment and receive maximum enjoyment.
Most engines require annual maintenance with more aggressive maintenance required every three years.
Annual maintenance pricing varies widely depending on the engine model, but we would be happy to give you an estimate for the engine you are considering.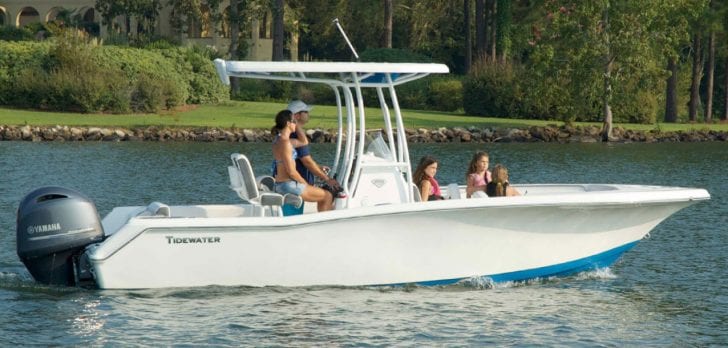 Sun, rain and salt combine to create a harsh environment for your boat. In addition to regular cleaning, a boat should get a good detail at least once a year, and more frequently if not stored inside.
Waxing is certainly something you can do yourself, but consider having it done professionally.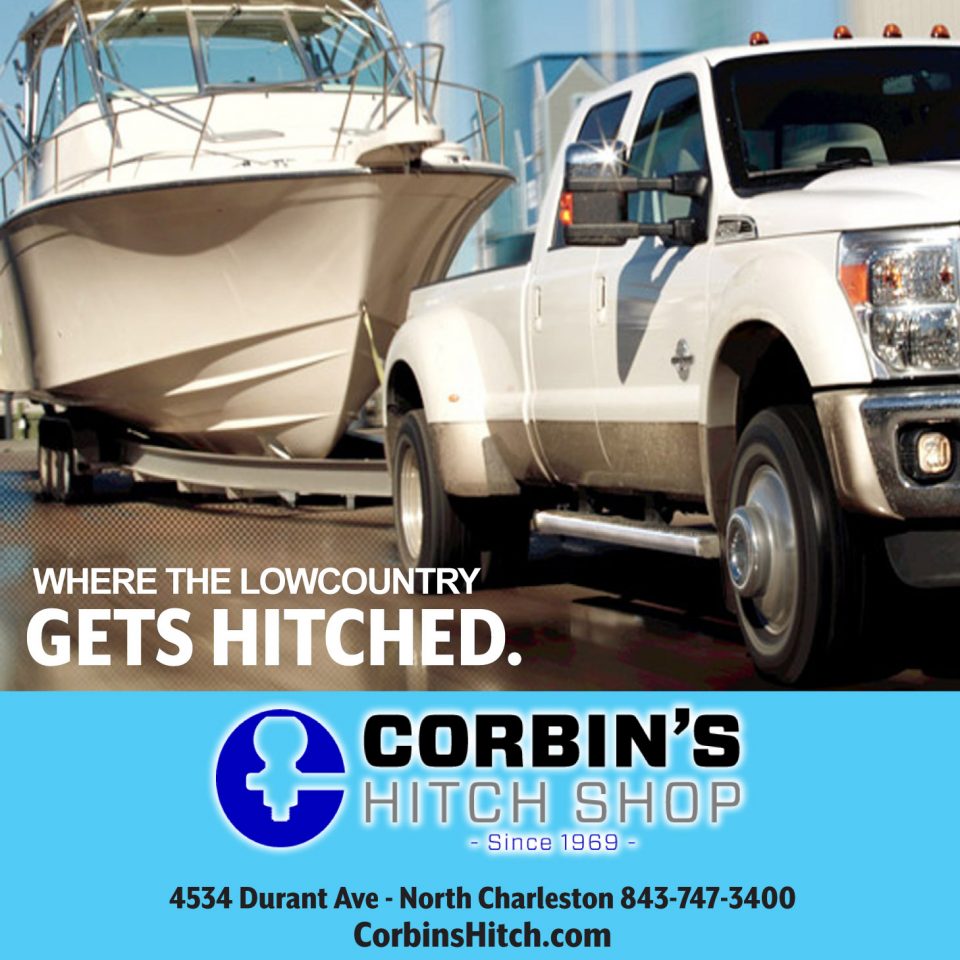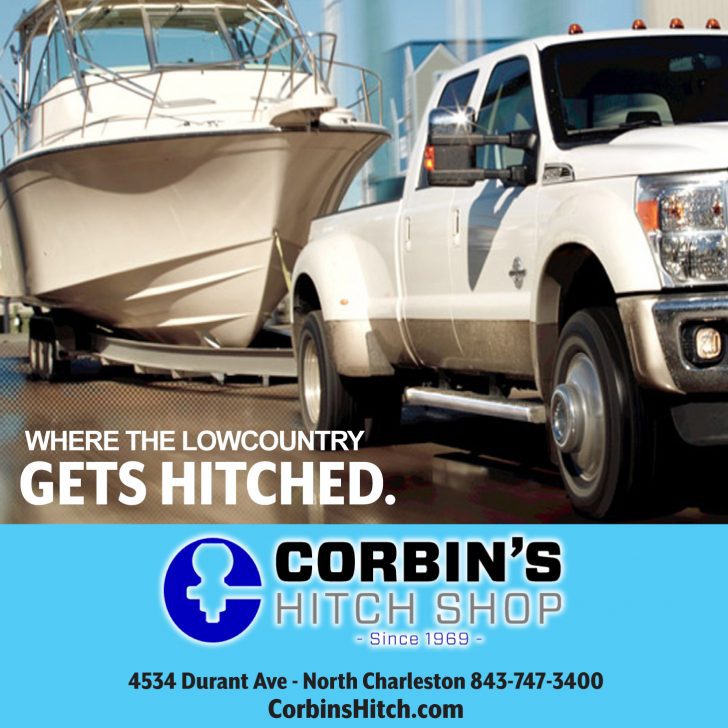 Where to store your boat is a major consideration. Many neighborhoods prohibit boat storage. If you trailer your boat, there are several opportunities for "On Trailer" boat storage.
However, you may want to consider storing the boat in a marina or dry stack, saving the investment in a trailer. Keeping the boat in a marina will also require bottom paint and regular bottom cleaning.
It is important to understand all aspects of boat ownership and at Duncan's Boats, we can help you understand the cost of boat ownership.
Jim Duncan / Duncan's Boats
www.duncansboats.com
843-744-2628