Capt. Mark Wright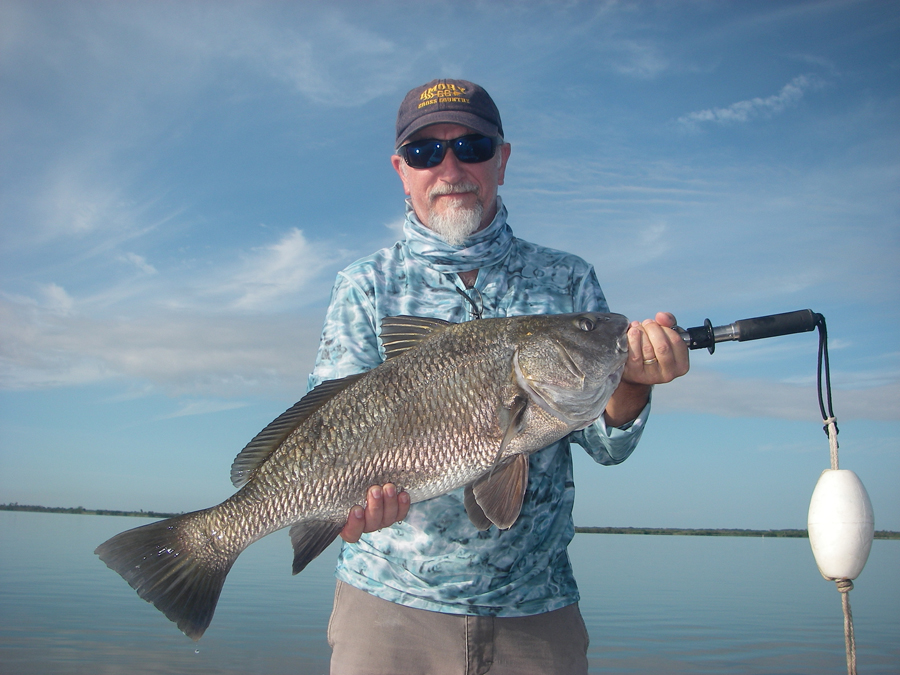 It looks like I'm going to survive August's heat after all. It is me or has this summer been warmer than usual? If I can make it through September without a case of heat stroke I'll consider myself lucky and look forward to October's improved weather!
Obviously, I'll be staying on the early schedule and launch a bit before sunup. I'm happy with a bit of "morning glow" lighting which allows me to safely operate the vessel through the shallows. On this schedule we're usually done by nine or ten O'clock and while the heat is already building it hasn't gotten "hot" yet.
For those who like to fish longer or later don't let my rhetoric stop you. There will still be feeding activity throughout the day. In particular the mid-day bite during both new moon and full moon cycles can be epic.
Soft plastic swim baits including Z-Man Diezel Minnowz and Grass Kickerz are doing a great job when fished near schooling mullet. To give the predators another choice, toss a jerk-bait. Jerk Shadz in four and five inch lengths are catching reds and trout in good numbers. The erratic retrieve this style of lure is capable of often drives the fish nuts!
Don't forget the surface lures. Walking the dog in and around the mullet pods is almost always effective. To me, no other technique in this fishery is as exciting!
While I haven't talked about it much for the past several years September is prime time for our inshore redfish spawn. The season generally runs through October, though it can continue into November if conditions are right.
I'm fond of using large top-water lures such as a Super Spook and either replace the treble hooks with in-line singles or pinch the barbs down on the trebles. It sure makes releasing the monsters much easier. Please make sure the caught fish is strong enough to survive before letting it go. A couple of minutes of reviving your trophy are worth more than the life of just this fish!
Capt. Mark Wright
321-302-3474
captmarkwright@earthlink.net
www.captmarkwright.com