Capt. Mark Wright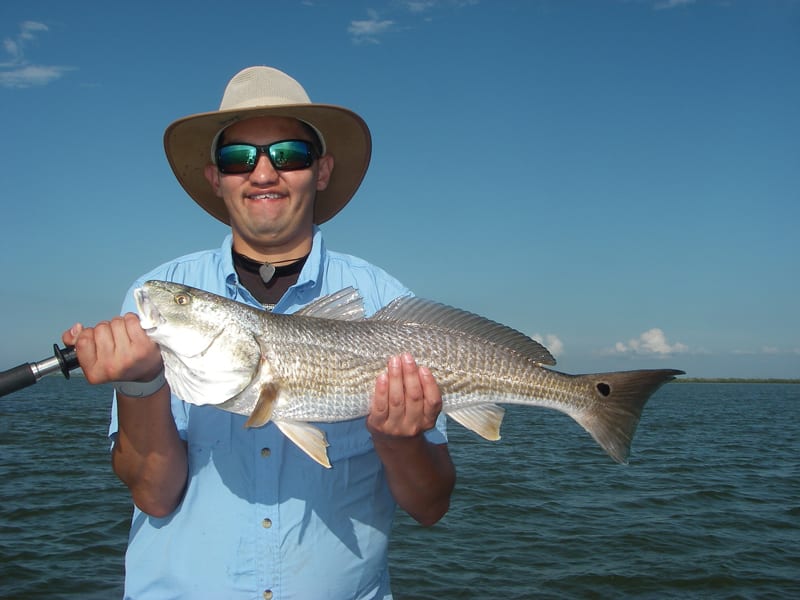 Let's talk October fishing; my favorite month to fish on Florida's east coast. Why? Because, late September begins the cool down process and signifies the start the fall mullet run. October is full bore fall season with all of the perks this season offers. Cooler air and water temperatures, migrating mullet and hungry fish are why I love October!
I have a particular statement I use when giving seminars on the topic. "If there's any justice in this fisherman's life, I'll be reincarnated as a mullet"! Obviously I'm joking and have no desire to become one of the most critical components of our inshore and nearshore eco-systems. However, this is my way of expressing the importance of the lowly mullet in our quest to catch that next trophy.
The list of gamefish targeting mullet during the migration is extensive. Snook, redfish, tarpon and trout are obvious predators in our inshore arena. Less obvious are black drum, sharks, jack crevalle, ladyfish and more. Move to the inshore and this list grows by leaps and bounds!
Whether you, the angler, decide to use a live mullet a dead mullet and possibly cut up mullet or a lure designed to imitate one be assured now is the time to do so. The "run" typically lasts through fall and maybe into early winter, though this time frame is completely subject to weather conditions.
For a soft plastic lure that imitates an immature silver mullet I tend to go with Z-man's Minnowz (three inch), Diezel Minnowz (four inch) and Grass Kickerz (five inch) and rig them weedless using their EZ Keeperz hooks. Select an appropriately weighted hook to allow the retrieve you desire. I find one-eighth and three-sixteenth ounce weights to be most useful.
Top-water plugs offering a walking action like Tsunami's K9 Walker are great choices when surface conditions are calm or lightly rippled. Switch to poppers/chuggers when the water becomes choppy and my favorite is the soft plastic Pop Shadz rigged on a very lightly weighted bass-worm type of hook. Because this lure is NOT hard the fish eating it tend to hold on longer giving the angler a little more leeway in setting the hook!
Don't forget the hard plastic jerk baits like the Mirrolure plugs. Their 52m series has been a fish catcher for decades!
Capt. Mark Wright
321-302-3474
captmarkwright@earthlink.net
www.captmarkwright.com