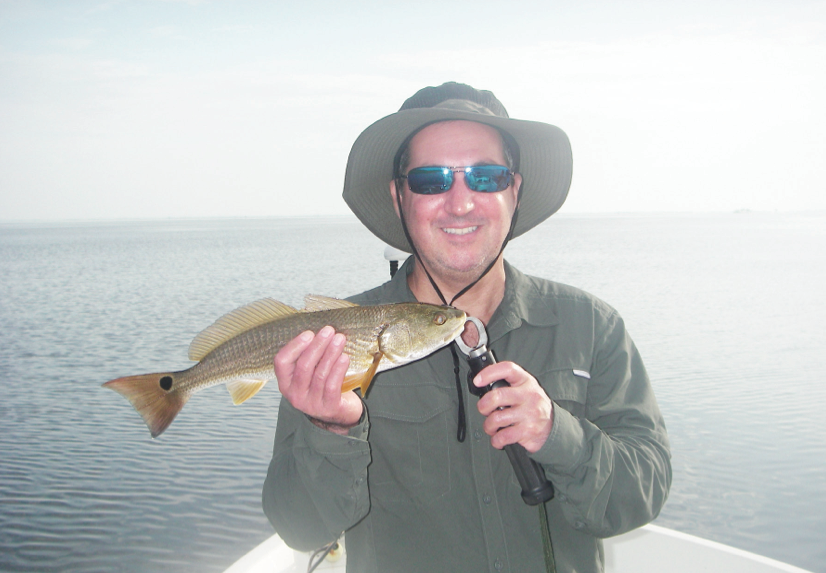 While the calendar might suggest December is winter's beginning our local fishery often proves otherwise. Sure, we've already experienced several cold fronts between late October and early November. However, the weather quickly rebounds afterward and daytime temperatures climb back into the eighty degree range; hardly winter-like. Also, as of the time of writing this forecast in early November the water temps in the Titusville area are still reaching into the low to mid seventy degree range, again; hardly winter-like.
Past December's have more often than not provided us with superb weather conditions for at least half of the month with little wind and slight warming trends as compared to November's typically windy and cool conditions. If we see this weather pattern again this year be prepared for great fishing on the shallows.
Unless winter's cold comes very early we should still have a fair supply of mullet and pinfish wandering the flats giving our redfish and seatrout plenty to eat. Our local shrimp run should be gearing up adding another important item to the fish's menu. Soon, shrimp, crabs and other crustaceans will become the preferred food items on the flats.
If we are granted Central Florida's version of "Indian Summer" this December be prepared for schooling activity by the redfish AND tailing activity as well. Yes, I know these characteristics can happen all year. However, during this time frame and assuming a beneficial weather pattern the fish become aggressive… very aggressive! Be prepared for lots of small groups of reds with a few fish to a few dozen head per school. As an added bonus expect to see more than a few gator trout either in small groups with most of fish of similar size or a single or pair mixing in with the marauding redfish!