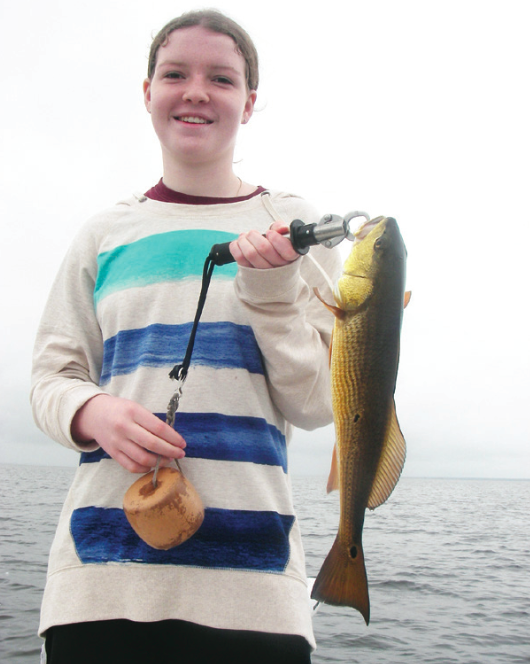 W ell, it appears as winter has us in its hold with low water levels and cold water temperatures. Predictably, cold fronts are moving through on a fairly regular basis. The regularity of these fronts helps take the guesswork out of planning our excursions onto the shallows!
As a guide, I might not have the luxury of waiting for the best time to fish but many of you do. Personally, I like fishing the warm-up after a cold front passes through. Typically, the day immediately behind a front offers tough conditions and often the second day following as well. By day three we usually see a real warming trend and this warm-up should kick the by now very hungry predators into a major feed.
Good to great fishing should continue for the next few days and if another front is approaching, the day before the front's arrival can also be productive. When our winter season cold fronts pass by on a regular schedule it's fairly easy to plan the best time to wet a line and a six or seven day cycle between fronts is ideal. However, when the cold fronts come through in rapid fashion our options tend to become more limited. A pattern of fronts passing through every four or five days may only give a day or so of truly good fishing opportunities between. Don't pout about it just go when it's right or wait for the next decent opportunity.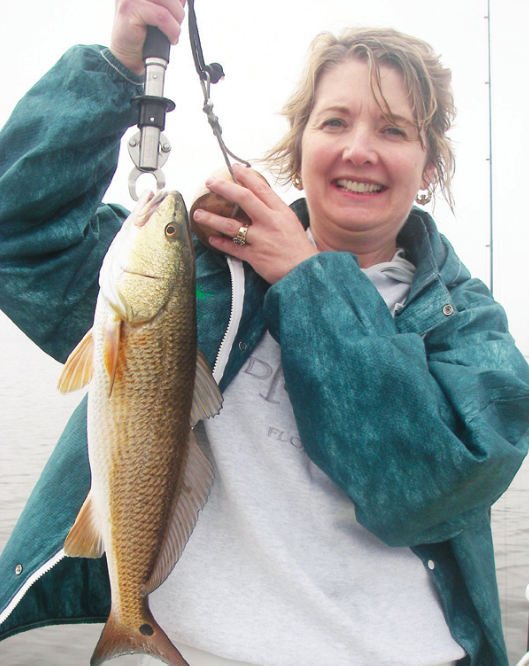 It's hard to improve on a frisky live shrimp during our cold water season and I try to keep a few dozen in the livewell at all times during winter's reign. Of course an imitation shrimp will often work perfectly. I really like the Exude Fan Tail shrimp for tailing fish, laid-up fish or schools moving slowly, but tend to gravitate to the Banks Lures Pimpin' Shrimp when the fish are moving quickly or when covering a lot of water is in order. Also, the Pimpin' Shrimp's more streamlined design allows for longer casts. As most of us know the sooner (farther away) we can engage a spooky redfish, black drum or gator trout the easier it can be to elicit the bite. Long casts are often a winter angler's best friend!
Capt. Mark Wright