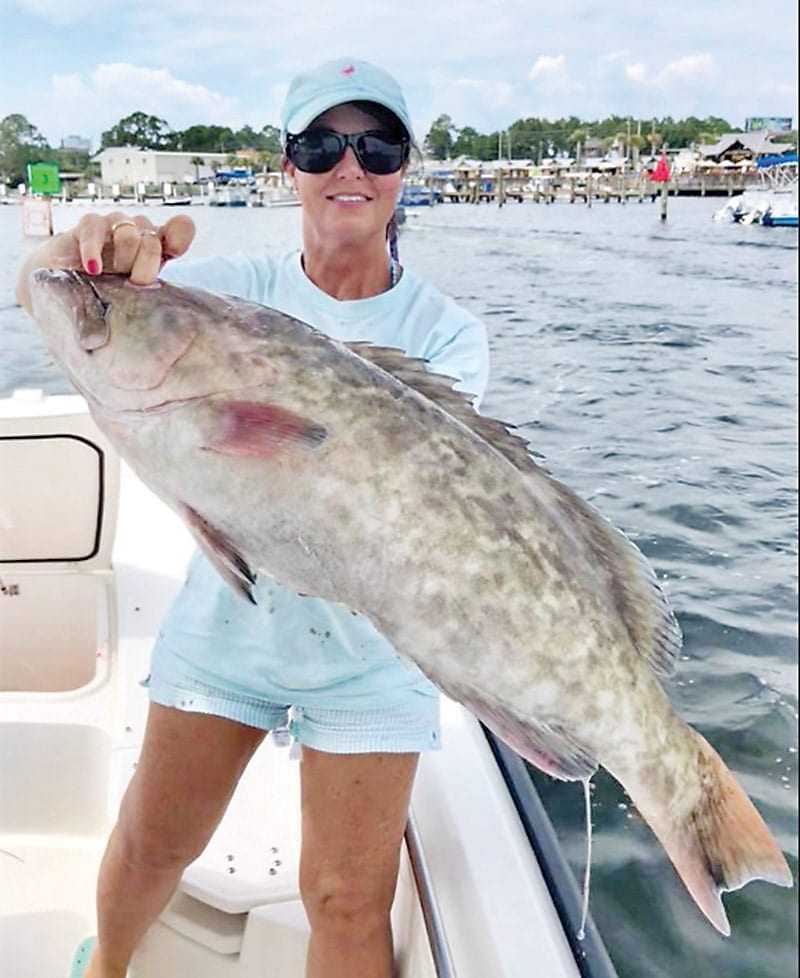 BACKCOUNTRY / BAY / INSHORE:
July is hot and so is the fishing! The speckled trout bite is on, early in the morning on a free lined live bait or top-water lure. The bigger ones are being caught right up on the bank feeding in less than a foot of water. After the sun gets up and it starts to heat up change to a deeper presentation with your live bait or go to a suspending lure or soft plastic. Some big schools of redfish are cruising the flats in all the bays. Look for schools of bait, birds diving, or the wakes from the fish and get a bait in the water ahead of them. Some giant reds are being caught under the big bridges with live bait fished near the bottom. There are plenty of mangrove snapper and sheepshead being caught around the bridges and bay structure on light weight bottom rigs and even a few red snapper and grouper mixed in. Flounder are feeding on the edges and drop offs around the channels and holes using shrimp, bull minnows, or finger mullet, but don't under estimate the effectiveness of a soft plastic grub or shrimp bounced along the bottom. There are also plenty of Spanish mackerel around in the bay and on the beach. The tarpon are here cruising the beach as well and a big live bait or blue crab can work well but patience is a must. The king mackerel are also biting well both trolling and flat lining live bait around the buoys.
OFFSHORE:
Red snapper season is open until the 20th of this month and the catch has been good with big fish in good numbers. Live pin fish or cigar minnows work great but cut bait will produce too. There are also good catches of gag grouper, red grouper, scamp, and big mangrove snapper being caught on bottom rigs using the same baits. Don't forget to flat line a live bait while bottom fishing over the wrecks because there is always a king mackerel around or a cobia. Keep an eye out for any floating debris and don't pass it by. Check for triple tail and schools of chicken dolphin and have a light tackle rig ready to go.
Summer is in full swing and so is the fishing so get it together and hit the water!
CAPT. DARYL SHUMATE
Liquid Native Charters
850-624-6968
Liquidnativecharters.com