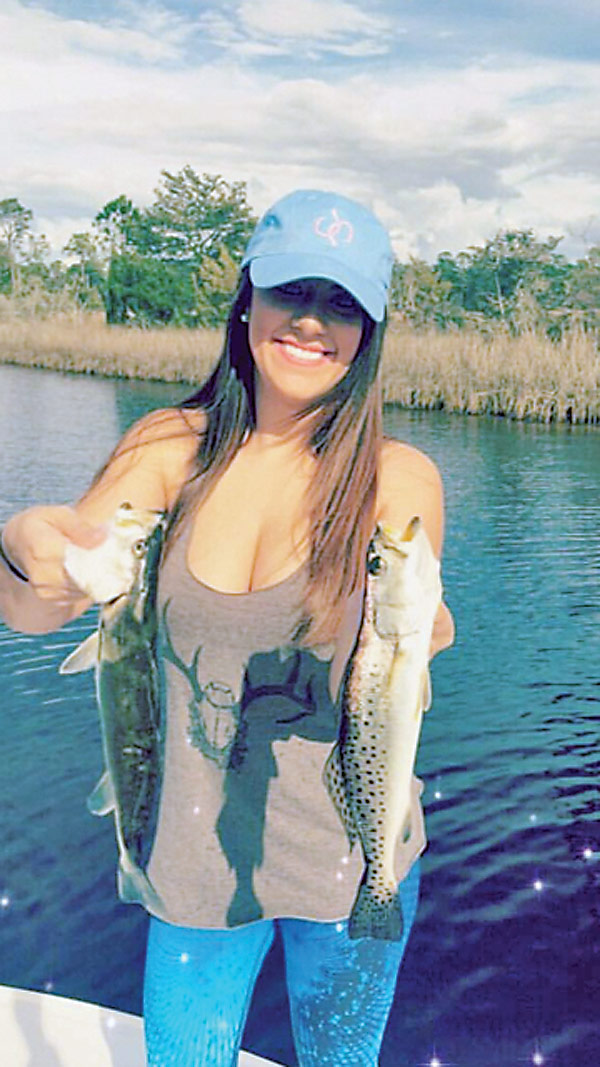 BACKCOUNTRY / BAY / INSHORE:
The weather is incredible and so is the fishing. Spring is here and the water is warming up, which means the cobia will be here anytime. If you are cruising the beach looking for them or fishing from one of the piers, most of the standard live baits will do: mullet, blue crab, pinfish, etc. But hands down, the best live bait for a cobia is a live eel, if you can get them. Several of the local tackle shops have them during the season, but they go quick. Whichever live bait you use, it should be flat-lined (no weight.) If live bait isn't your thing, there are lots of different jigs to choose from that work great. Back up in the bays, the redfish and trout fishing is great. Speckled trout and redfish are being caught on the grass flats on top-water lures right at daylight and just before dark. When the sun is higher in the sky, working a soft plastic jig along the bottom or a suspending lure will get you plenty of action. Focus on the docks and shallow structure on the flats. The big bull reds are also being caught under the bridges and in the pass. Try to catch them on an outgoing tide feeding on blue crabs in the weed line. The sheepshead are here and feeding well on small live shrimp, fiddler crab, sand fleas and cut bait. Use a small hook and just enough weight to get it to the bottom. Mangrove snapper can be caught in the same places, and on the same setup. Flounder have moved in along the beach and into the bay, and the pompano are starting to make an appearance too. For flounder, work a jig, live finger mullet or bull minnows around ledges. The pompano are taking short tailed jigs tipped with a piece of shrimp or sand flea. Spanish mackerel are being caught on spoons, jigs, live bait, and just about anything else you can throw at them. For those of you willing to brave the chilly water, some stone crabs are being caught on the flats as well.
OFFSHORE:
Amberjack are being caught on the wrecks and structure on most jigs and just about any live bait. All species of snapper are biting well and you can keep all but red snapper; that season will be determined soon. Grouper are feeding well too, but gag grouper can't be kept. The snapper, grouper, and scamp can all be caught on bottom rigs with live or cut bait; live cigar minnows work very well. Trigger fish are also closed, but can provide plenty of action. Be sure to check the ever changing regulations on your target species before you go, and only keep what you plan to eat in the near future and preserve the resource.
CAPT. DARYL SHUMATE
Liquid Native Charters
850-624-6968
Liquidnativecharters.com