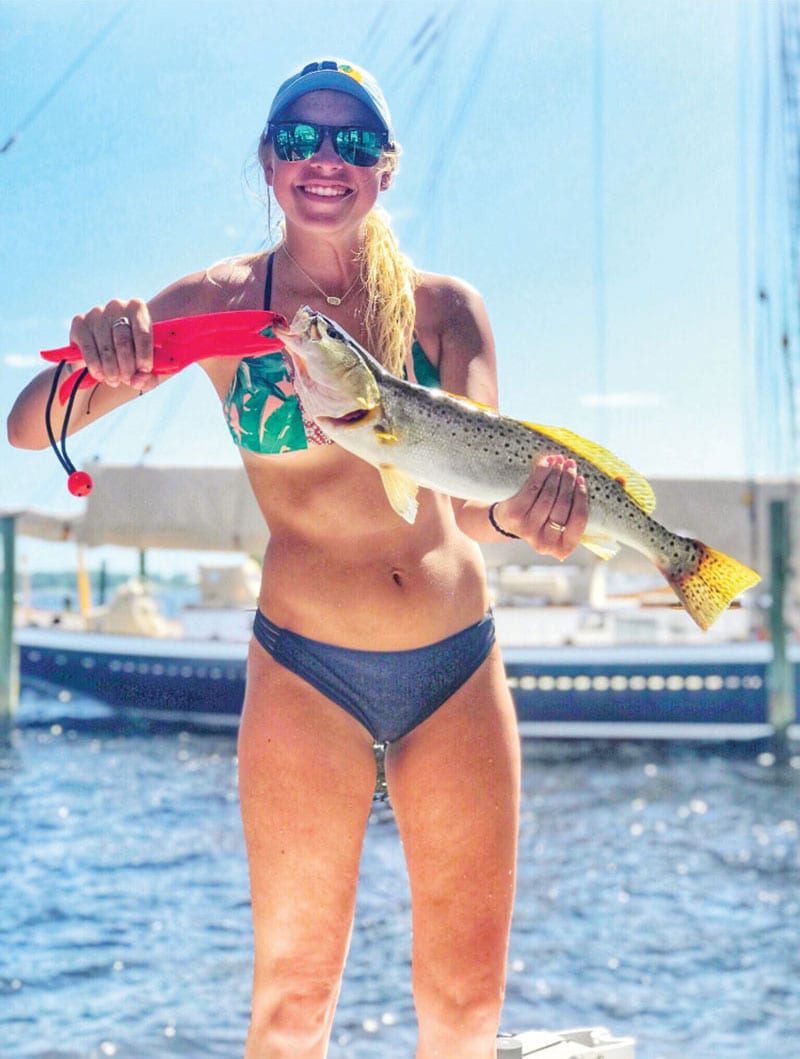 BACKCOUNTRY / BAY / INSHORE:
There is still a good bit of freshwater in the bay but the fishing is still really good, you just may have to change your tactics a bit. With the water being a little dark from the rain, change to gold or bright colors when using top-water lures or soft plastics. The presentation needs to be a little slower as well. Live bait will obviously work well but a little noise to entice a strike will help. For trout and redfish on the flats, try any of the different popping corks on the market like a Cajun Thunder. Just give it a little snatch every 30 second or so and wait for the float to go down; the rest is up to you. There are some really big redfish being caught under the Hathaway Bridge on live or cut bait using a light-weight bottom rig. Most of the reds are too big to keep but lots of fun to catch. The trout bite is best just after sunrise and just before sunset right up near the shore in 2 feet or less. They will move out on to the deeper grass flats as it warms up. Mangrove snapper are everywhere from the docks in the bay to the shallow structure and jetties. Live shrimp or small pilchards work great. Flounder are hanging off the edges and the drop offs around the channels and deeper holes. They like a mix of sand and grass. The shark bite is on as always, mostly black tips, but some really good ones in the bay. Float fresh cut bait out in a chum slick and you will have all the action you need.
OFFSHORE:
The offshore bite is steady with plenty of big amberjack being caught on and around most of the wrecks, along with a few king mackerel and the occasional cobia. Live bait flat-lined behind the boat may find you a king on top while you are working on the bottom. Some big trigger fish are being caught and are great to eat. You will still catch some red snapper, but that season is closed so throw them back. However, grouper is still open and some really big ones are being caught on big live pinfish or similar bait. Scamp can be found as well. Big mangrove snapper are being caught on the wrecks as well and are great eating. Don't forget to do a little trolling when you are between spots and don't ignore floating debris. Always check it out because you never know what's hanging around it; its usually mahi or triple tail. Have a light tackle rig set up for that reason.
CAPT. DARYL SHUMATE
Liquid Native Charters
850-624-6968
Liquidnativecharters.com