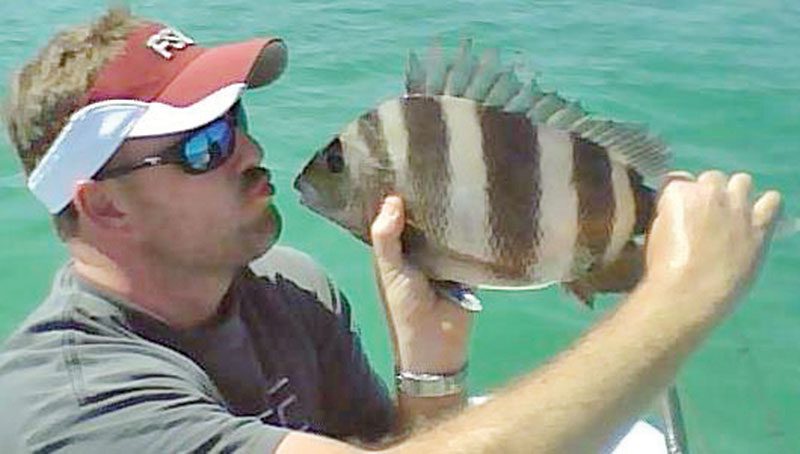 Hello anglers! April is here, it's finally spring time and folks that love to fish are getting the fever! Lots of migratory fish will be pouring into our inshore waters as temperatures rise.
BAY: Look for those big gator trout to take to the flats in the 1- to 2-foot depths near creeks and bayous. I love tossing top-water plugs once that water temperature gets in the 70's, but many live baits will produce trout and redfish this month in these areas, too. Spanish mackerel will be in full force throughout our bay system. Spoons, gotcha plugs and trolling straw rigs will all get it done. Watch for birds bombing the surface.
GULF: Cobia will be on the menu once again. Planning a good day to sight fish will be the key. Keep a couple of medium/heavy spinning rods rigged up with 50-60 pound braid, a 60-100 pound fluorocarbon leader and your choice of jigs, eel imitations, or live bait. The most important factor is choosing the right day and getting in a remote location away from other boaters and heavy traffic. Find that clear water in 10- to 25-foot depths and keep your eyes peeled. Bottom fishing will be great on the nearshore reefs. I like to mix up my rigs, dropping some big and some small to broaden my species opportunities.
SURF: The Spanish mackerel should be everywhere accompanied by blue fish, lady fish and hard tails. You can't lose tossing a heavy casting spoon or gotcha plug. Remember hardtails (blue runners) and cut Ladyfish make great shark bait. Pompano should fire up pretty good this month, too. Sand fleas or live shrimp will yield many fished on light tackle with small leaders.
Thanks for reading. Good luck and fish on!
CAPT. JASON SHINGLER
Adrenaline On H20
Panama City, FL
(850) 348-2282