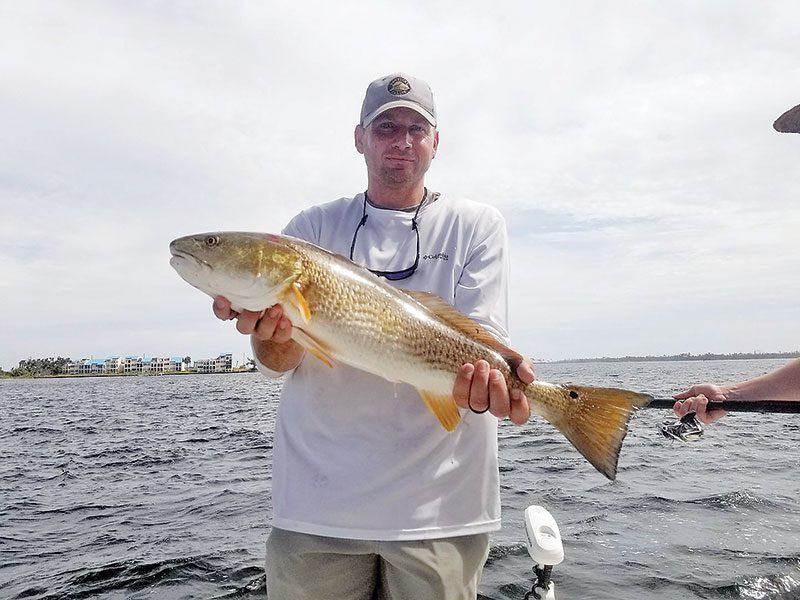 Hello folks! First and foremost I want to wish everyone a Merry Christmas. It's a little chilly out here in the panhandle and at this point, many folks are hunting and us anglers that fish year round appreciate the quiet boat ramps. Many of our migratory pelagics have moved out of our area and the primary focus is on our resident species.
BAY: Trout will be on a difficult pattern, but those veterans will be all over them. I suggest working the pockets and holes during these cold fronts. I would work those live baits and bottom bouncing artificials in creek mouths and bayous. Redfish are a stronger species, they will be plentiful throughout our bay system, however, I like to target them in deeper structure areas this time of year. Rocks, docks, and bridges will produce. I like live shrimp or small baitfish pinned to a slip sinker rig around structure for redfish success, but many others will bite too such as black drum, flounder, black sea bass, mangrove snapper and weakfish. Don't forget to drop a crab or two, big reds and black drum will eat them.
GULF: Gag grouper will be hanging around those nearshore reefs, so fish big! I often drop small rigs on the way out around the buoys or docks to catch a few larger live baits. I would also drop those same small rigs near reefs with bull minnows or small bait fish for the many flounder that will be there.
SURF: Surf fishing will be good with redfish, whiting and many others will be cruising the beach. Use light gear baited up with live shrimp and small crabs. There are always a few big sharks trolling the beach so if you want to catch one, offer a large fresh cut bait or live blue runner on a 8/0-12/0 hook. Be sure to have a rod and reel to handle it, a few hundred yards of line, and a few feet wire leader on the business end.
Good luck folks and fish on!
CAPT. JASON SHINGLER
Adrenaline On H20
Panama City, FL
(850) 348-2282