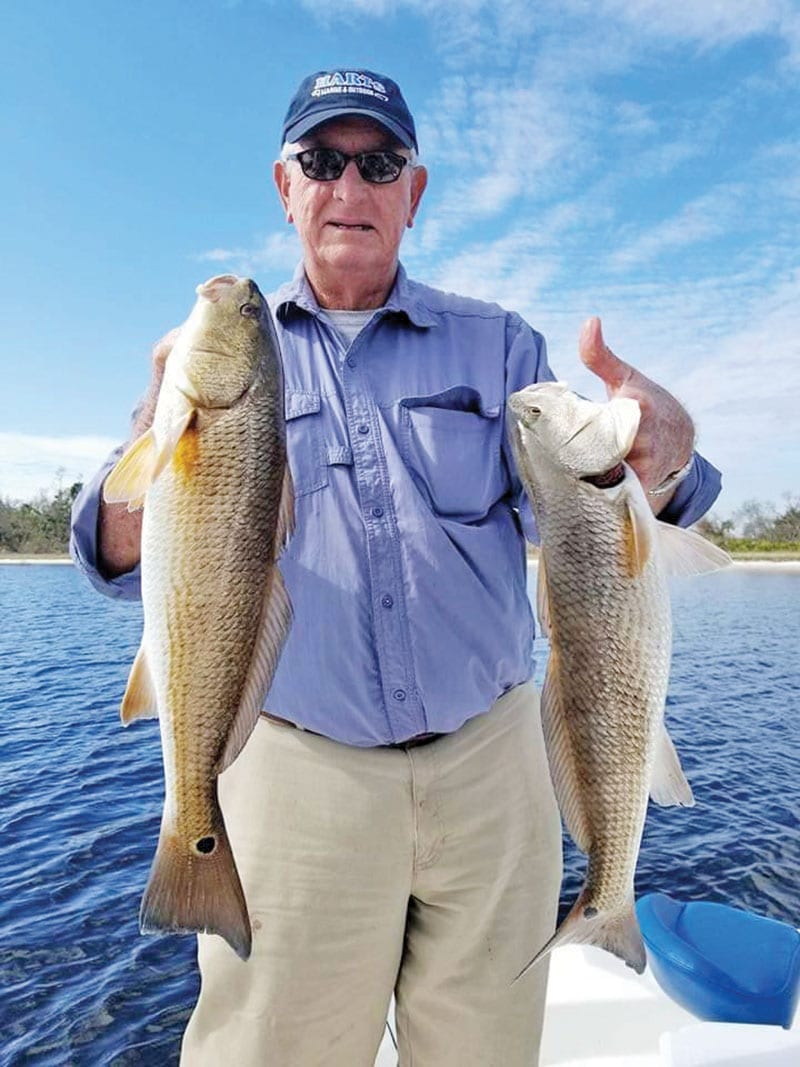 Hello anglers! First and foremost, I would like to extend my thoughts and prayers to all who suffered in our area from hurricane Michael. I've lived in Panama City for over 35 years and never seen anything like it. I realize that everyone's situation is unique and the damages vary greatly, but I am impressed with the larger part of our community displaying resilience, compassion, and sense of urgency as we rebuild and restore our material things as well as our way of life. For those of us fortunate enough to get out there and enjoy the water, let's talk fishing.
BAY: The month of March is always welcome in our area as it is the month for rising water temperatures and a broader variety of species. The Spanish mackerel should arrive like clockwork when that water temperature gets into the upper 60's, so keep those spoons, gotchas, and straw rigs handy. The redfish and sheepshead bite should be great. I like fishing live shrimp and fiddler crabs around structure this time of year. You will also hook some black drum, sea bass, and mangrove snapper in some areas. The flats should start getting exciting especially if we have a warm month. I would stick to bayous and creek mouths for trout until we have some consistent warm weather. Soft plastics on jig heads, and live baits fished lower in the water columns would be my choice for trout.
GULF: As you might assume, the hurricane has changed and/or shifted some of the structures in the gulf. I had some confirmed fish-producing spots that had me scratching my head, so you might want to make a few test runs out there to verify your honey holes are still there. The closer reefs I have been fishing were absolutely loaded with trigger fish. If you enjoy catch and release, rig up some spinning rods with chicken rigs and have fun. Large live baits may produce some different species if the triggers don't chew it up on the way down. If you run deeper and experiment with live hard bottom, you can increase your chances for success this month.
SURF: You can't beat a live shrimp fished on the bottom for various species. Keep a gotcha or casting spoon tied up for Spanish, bluefish, and lady fish. Sharks are always cruising the beaches too, so some fresh cut bait with a wire leader on a larger combo wouldn't be a bad idea.
Thanks for reading folks…and fish on!
CAPT. JASON SHINGLER
Adrenaline On H20
Panama City, FL
(850) 348-2282