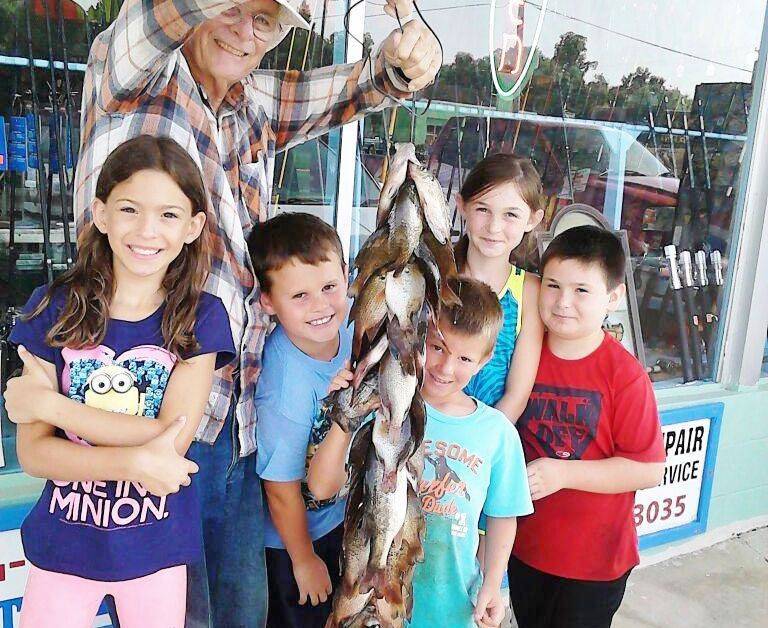 I am fortunate to have two adult children, three grandchildren, and four step-grandchildren. Though my daughter does not appear to enjoy angling, my thirty-something son enjoys both salt and freshwater fishing, and often accompanies me on angling trips. We have been fortunate to fish waters in Alabama, Florida, Georgia, and North Carolina, as well as more exotic locations in Arkansas, Alaska, Kentucky, Montana, and New Mexico. I attempted to foster his interest in fishing from a young age, and it has deepened during his adult years.
His wife, who has limited fishing experience, has accompanied us on some fishing excursions. I am amused to observe him instructing her on casting, tying fishing knots, working various lures, and playing fish. I remember saying and doing these things with my son over our years of fishing; they sound like tape recordings from my past as a young, and sometimes immature and impatient father.
The younger grandchildren seem to enjoy fishing. It is pleasant to see their excitement in catching common fish species regardless of the size. They seem to view me, the grandfather, as an old fishing sage who is an expert in catching fish.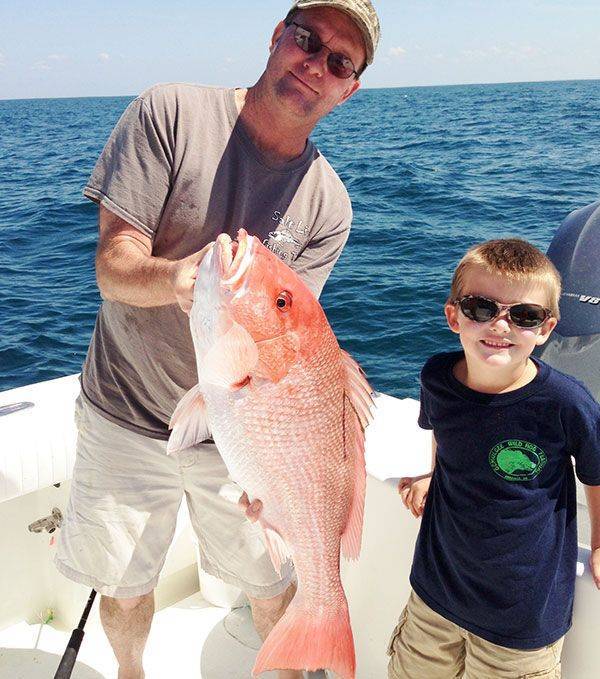 These children started fishing with closed-face spinning rods and reels using dough balls to catch catfish, bream, and an occasional largemouth bass. They have now graduated to open-faced spinning reels, using some artificial bait, such as floating Rapala and Rebel minnow baits, Shad Raps, Beetle Spins, and Rattletrap lures. Fishing at night for crappie with minnows is also an occasional fishing trip.
These grandchildren now want their own tackle boxes with an array of fishing lures. Sounds like good Christmas and birthday gifts, doesn't it?
As an older guy who has been fishing for over forty years, this is a most gratifying, yet humbling experience. It is pleasant to rerun those early tapes on casting, tying knots, and finding fish. It is humbling that these children actually perceive me as an expert in the art of fishing. Tying fishing knots and locating fish were learned through trial and error processes spent in many hours of practice and pondering on the water. This outdoor lore gleaned from a lifetime of fishing does not have to end with one's death; I've been passing on a legacy of forty plus years of angling for many years.
I have been concerned for some time that young people appear to be more interested in playing videogames, surfing the Internet on a computer, or texting on their mobile telephones, rather than participating in outdoor activities. In a small way, we as anglers can kindle and foster a child's lifelong interest in fishing and the outdoors. What a great way to spend quality time with children.