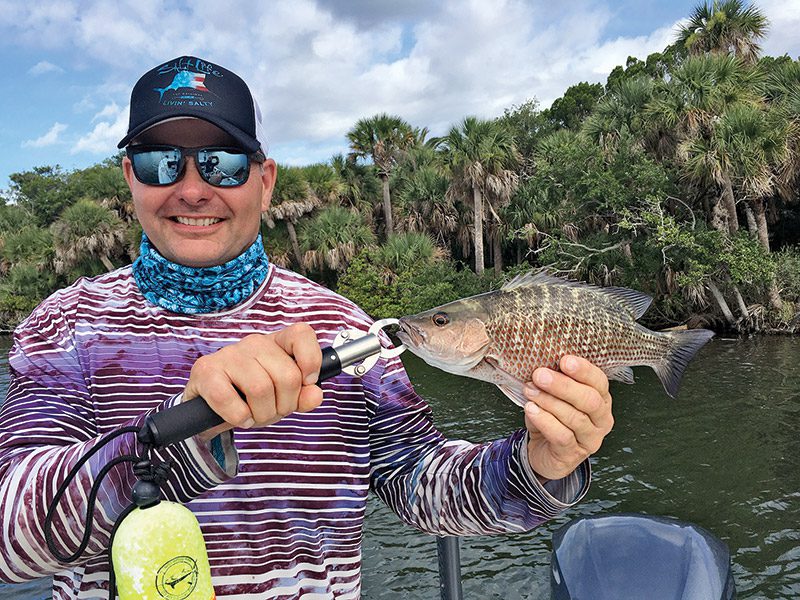 BANANA RIVER LAGOON: The waters of this portion of the lagoon are continuing to stay relatively clear in some areas as of July, even though we are receiving our daily rain showers. This storm water runoff will inevitably create algae blooms in this body of water, but until then we continue to catch trout, redfish, and snook on most of our trips. Live and cut baits are working best for us on many days, but lures like the Saltwater Assassin 4-inch sea shad or the 5-inch straight tailed shad continue to be work horses for our customers that like to use artificial lures on most trips.
One interesting species that has shown up in good numbers (and size) this past month is the mangrove snapper. We usually do not catch many of these fish in this area, but we are finding some really nice sized ones (by lagoon standards) when using live shrimp, fingerling mullet, and even small croakers near mangrove edges and docks. Most of these fish are running 12 to 15-inches in length.
We are also looking for the return of our big tarpon to our lagoons this month. If this year is anything like last, anglers can have shots at silver kings ranging in size from 50 to 150-pounds in these shallow waters. They make huge runs and acrobatic jumps when hooked, worthy of any highlight reel.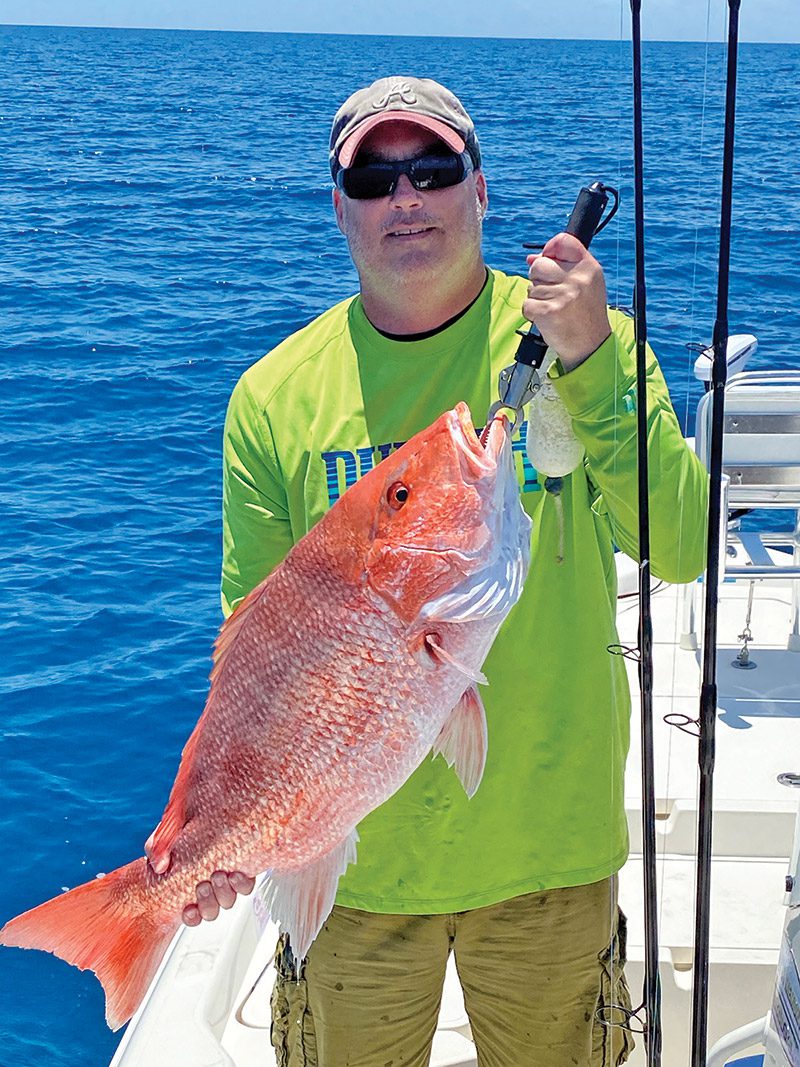 PORT CANAVERAL: This is a great month to fish both the inshore and offshore waters around the Port Canaveral area. Our customers will be catching good numbers of snook all month long around the inlet jetties and near-shore wrecks. Tarpon, shark, bonito, king mackerel, and giant jacks will be some of the other species that we will be targeting in these waters. Live baits like menhaden, pilchards, croakers, and sardines will fill our live wells on most of these trips.
Farther offshore, the red snapper bite should continue to be red hot. We've been offering catch and release trips for this species because of the federal closure on harvesting them. Much like tarpon, shark, bull redfish and over slot snook, these fish are great fighters, and can be released successfully in the shallow waters that we target them in to live another day.
Capt. Justin and I hope you can come out for a fun day of fishing on the water with us soon. Let's go catch your next memory!
Capt. Jim Ross
Fineline Fishing Charters
www.FinelineFishingCharters.com
(321) 636-3728