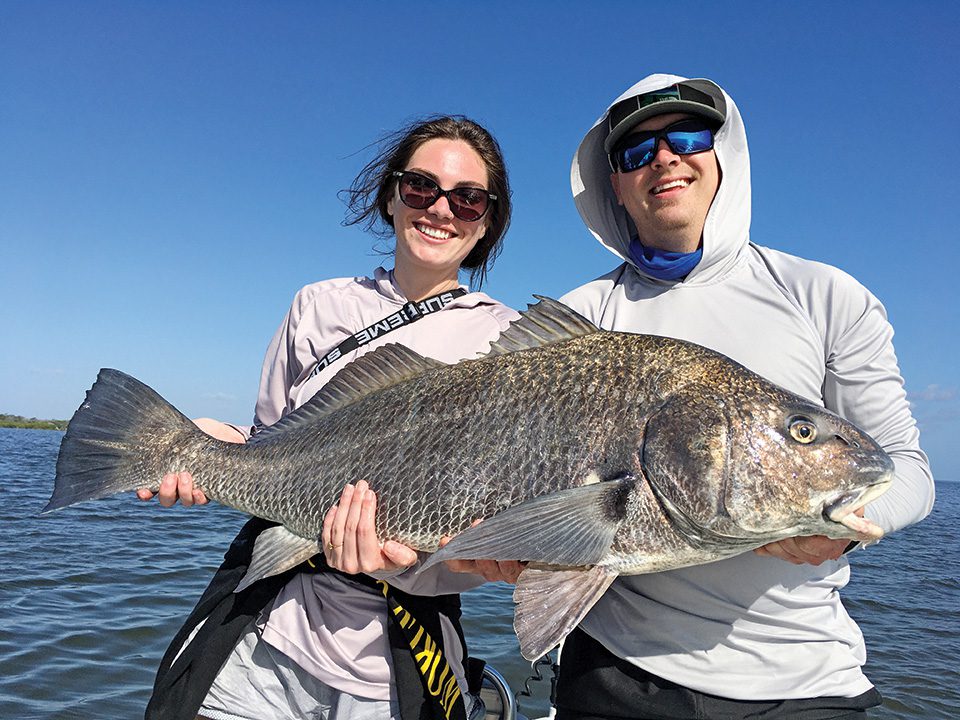 PORT CANAVERAL: The fishing action in and around the Port Canaveral area will all depend on what the water temperatures are in February. If we have a typical winter with the near-coastal ocean water ranging from 65 to 68 degrees, anglers can expect weakfish, pompano, whiting and sheepshead. These species are good eating and, even though they have small fillets, they have fairly liberal bag limits. It's never a bad day when you can exchange a piece of shrimp on a bottom rig for a tasty fillet from one of these types of fish. The pompano and whiting are usually receptive to small jigs tipped with shrimp as well, and this is a great way to keep busy while covering water in search of a good bite. Try fishing for them in the surf zones north of the port. The sandy bars and trough there provide good places for these fish to stage looking for a meal. If the winds blow out of the north this area is fairly protected and fishable.
The other place that I like to target these species is along the deeper drop-offs between the entrance of the port and the middle basin area. Sheepshead are fond of rocky structure and will be holding along the rocky areas on the north side of the shipping channel. Small pieces of shrimp, fiddler crabs and sand fleas are their favorite things to munch on. Put these on a short-shank, heavy-wire hook so you have a chance at pulling these tough fighting fish away from the structures that they call home.
Weakfish are a visitor to the Canaveral area each winter and the main shipping channel is one place that anglers can target them. These fish look like speckled trout but have dashes instead of spots on their sides. They prefer to suspend 5- to 10-feet above the bottom on most days. A live shrimp or soft plastic Saltwater Assassin jig tail can be very effective offerings when they are schooling in the channel area. These fish tend to group in better numbers if we get an exceptionally cold winter, but they can be found on most days in February no matter what type of winter we have.
If this winter is warmer than usual, anglers could find tripletail near floating debris or buoys in the area known as the Bight.  Here, big black drum and huge "bull" redfish may be possible while fishing with cut crab, jumbo shrimp or cut bluefish on a bottom rig.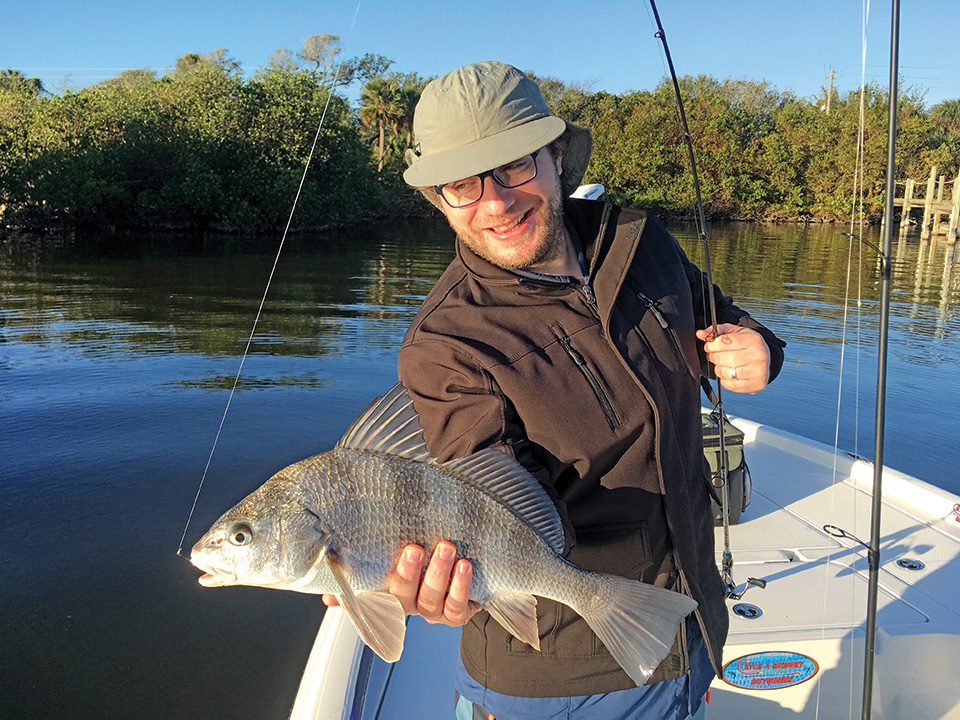 BANANA RIVER LAGOON: Deeper sections of this body of water are going to be the best areas to target speckled trout and black drum if we get our usual cold temperatures. Residential canals, dredge holes and areas near causeway bridges that span this lagoon are fantastic places to search for these fish as well. Redfish will also seek refuge from cold temps in the deeper areas, but usually move right back out onto the flats once the sun starts to warm them after each frontal passage. Cut baits, live shrimp or 2- to 4-inch Assassin sea shad generally work on these cold water reds. If the weather is warmer this year than what we normally have in February, anglers will probably find the trout and redfish on the shallow flats looking for small crustaceans and minnows to eat.
Capt. Jim Ross
Fineline Fishing Charters
www.FinelineFishingCharters.com
(321) 636-3728