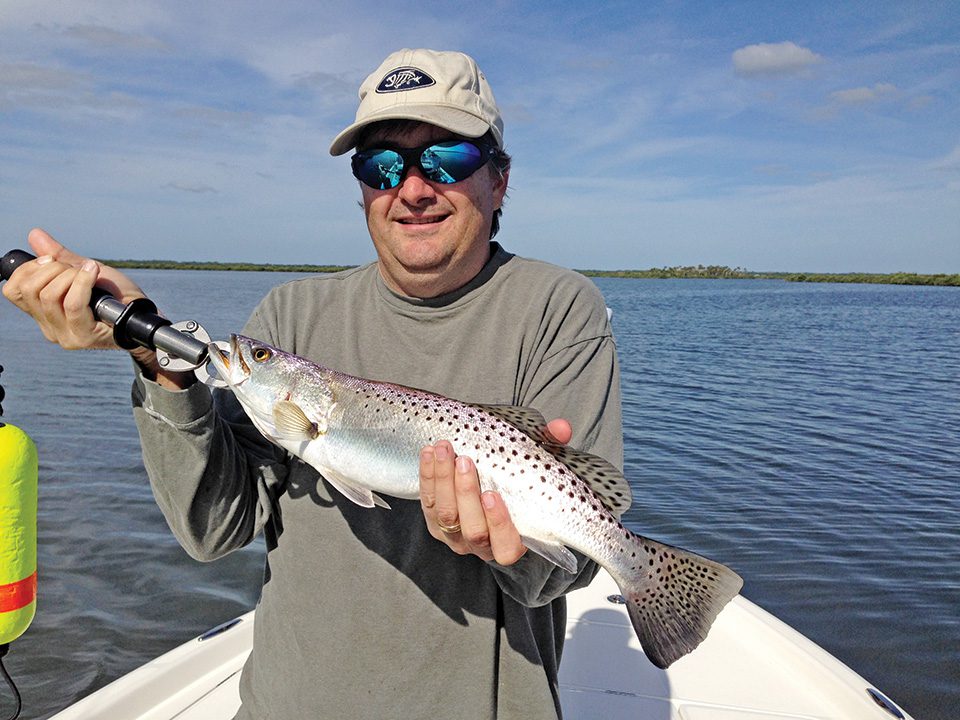 PORT CANAVERAL NEARSHORE: Tarpon, the silver king, are one of the most challenging and physically demanding fish to catch on the planet. These ocean athletes deserve to be crowned King because they bring incredible power, blazing speed, majestic aerial displays, and arm-cramping stamina to the fight when you choose to battle one of them. Tarpon have been around in their current form for millions of years. They truly are power and perfection in one package. If this kind of raw power gets you as excited about fishing as it does me, then June is YOUR month to fish the nearshore waters outside of Port Canaveral.
Capt. Justin Ross and myself usually start out the morning catching baitfish. Once we have enough to fish with, we then search the beaches for "rolling" tarpon. Rolling, or gulping air, is a tarpon's way of gathering additional oxygen above what the fish's gills can extract out of the water. Their primitive lung absorbs oxygen in the same way that our lungs do. This gives the tarpon the ability to have an incredible work rate, and an even more incredible recovery rate when they perform strenuous work like chasing down fast-moving bait fish that are determined to give the tarpon the slip. Tarpon have a recovery rate that is said to be about 5- to 8-times faster than that of a human. So now you know why they can fight…and fight…and fight some more, and never seem to want to give up. The truth is, tarpon have no quit in them. The only way to beat one is to simply break its will. To do this, you must be prepared to fight harder and longer than they do. Trust me, it's easier said than done. But if you are interested in picking a fight with a tarpon, give us a call. We are experts at getting anglers out onto the field of battle where you can square off against the silver king of the ocean.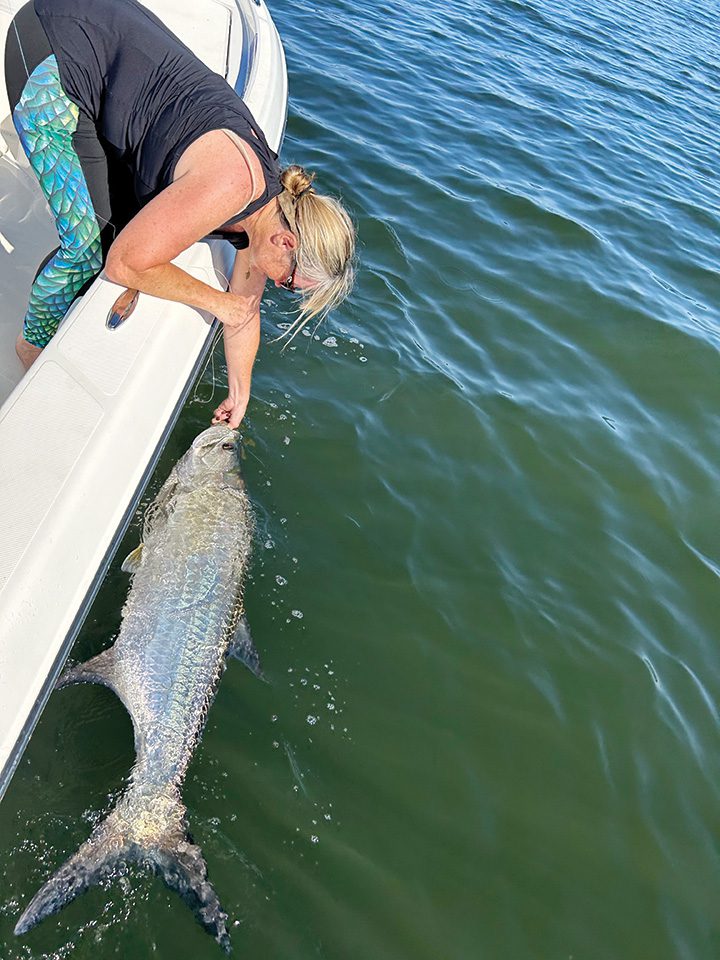 BANANA RIVER LAGOON: May has been an incredible month for speckled trout throughout tall three lagoons, but we have had a fantastic average size of the trout that we are catching in the Banana River Lagoon right now. Topwater plugs like the Rapala Skitterwalk, as well as Saltwater Assassin's soft plastic jerk baits seem to be working best for fish in the 15- to 25-inch range. Early morning and late evenings are best for the bigger, "gator-sized" trout. These bigger fish prefer low light scenarios to do their hunting in. Live croakers, mullet, and pilchards are top live baits to use for gators. The smaller trout in the 10- to 15-inch range will hit lures later into the day. These fish also generally like small sea shad tails and small spoons better than a large offering.
Give us a call and let's go catch your next memory!
Capt. Jim Ross
Fineline Fishing Charters
www.FinelineFishingCharters.com
(321) 636-3728